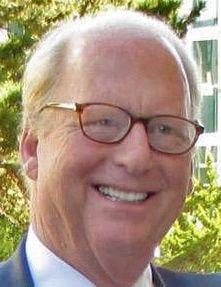 Proposed health care cuts affect no single group disportionately, San Mateo County supervisors were told Tuesday.
Louise Rogers, chief of health for the county, responded to Warren Slocum, president of the Board of Supervisors, who recounted his interest in social equity and suggested that the health budget be looked at through an equity lens.
Rogers told Slocum of the enthusiasm for his call to action Jan. 7 when Slocum emphasized social equity and asked how many residents share in the Peninsula's prosperity.
Menlo Park Mayor Cecilia Taylor, the first of more than 30 speakers as county supervisors considered $16 million in cuts for health, said many communities in San Mateo County are not in parity.
"We have to invest in parity," Taylor said.
Health services for youths and seniors should not be removed, she said.
A total of 80 employees have been informed about potential impacts because of budget cuts, a county staff report said.
Proposed cuts include closing a retail outpatient pharmacy at the San Mateo Medical Center and directing Medi-Cal patients to 10 pharmacies in the Health Plan of San Mateo network.
County supervisors received the report on health care budget proposals for the 2020-21 fiscal year.
A March 10 hearing will be held on the proposed cuts.
Rogers, referring to federal health funding, said she is less confident in anything out of Washington, D.C., than she has ever been in her career.
Supervisor David Canepa said Tuesday that Alameda County has a sales tax that helps pay for health care and that San Mateo County may want to identify revenue as a solution to the budget problem.
"It's tough to look at these budgets," Canepa said. "I always think about the people behind the budgets."
He spoke about how health care funding affects the public.
Supervisor David Pine said health costs always increase — and that impossible decisions are before the board.
The Board of Supervisors accepted the report on health care and created an ad-hoc committee of supervisors Don Horsley and Carole Groom to work on the health budget deficit.
In other business, straws and other "single-use plastics" are safe until the Board of Supervisors takes up a proposal to ban the items at restaurants in unincorporated San Mateo County.
Supervisors delayed discussion of the ban at its Tuesday meeting.
Many plastic items are used for just a few minutes before becoming waste that lasts for hundreds or even thousands of years, the county Office of Sustainability said in a report.
Supervisors also delayed review of agreements with Second Harvest of Silicon Valley, Pacifica Resource Center and Nuestra Casa East Palo Alto to increase grocery food rescue and redistribution.
A $312,630 pact with Fresh Approach to educate the public about preventing food waste and preserving food will also go before supervisors at a later meeting.
No date for the new meeting has been set.