An ambitious plan to build a comprehensive network of bike trails and improve dozens of other walking routes for pedestrians received approval from officials hoping to make it easier and safer to get around Burlingame without a car.
Following two years of intensive planning, community outreach and development, the Burlingame City Council unanimously adopted a new bicycle and pedestrian master plan during a meeting Monday, Dec. 7.
The plan projected to cost roughly $40 million aims to facilitate construction of 33 miles of new bike paths traversing the city, as well as improvements to 82 intersections and other areas frequented by pedestrians.
The plan, which could take as many as two decades to implement entirely, received admiration from officials who appreciated the comprehensive approach to make Burlingame more friendly for walkers and bikers.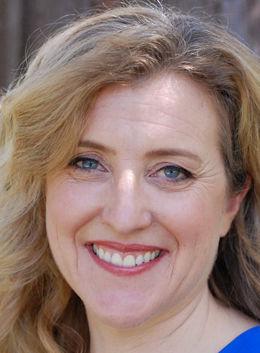 "I think it is pragmatic and it still has vision," said Mayor Emily Beach.
Howard Wettan, vice chair of the Traffic, Safety and Parking Commission, shared a similar perspective.
"This is one of the most thoughtful documents I've ever seen regarding transportation in our city," he said.
The plan calls for upgrading bike lanes and separating riders from cars to reduce the threat of crashes along popular riding paths, while also developing a more expansive network of routes traversing through neighborhood streets where bicyclists can steer clear from traffic. Additionally, it identifies crosswalks, signals, streetscapes and sidewalks which could be improved to make it easier and safer to walk around Burlingame.
Building the 33 miles of new and improved bike paths, which would bring the city's total to 44 miles, is expected to cost about $32 million. Meanwhile, the pedestrian projects are expected to cost about $8 million.
Projects were prioritized according to feasibility and need, yielding a list of initiatives which officials could soon pursue while leaving a variety of others which will be addressed over the coming years.
Public Works Director Syed Murtuza said that list could be amended according to available grant funding, as officials are hopeful to finance a variety of the projects with the contribution from local, state and federal partner agencies. To that end, he said the city has already collected $1.4 million in grants, and officials are eyeing a variety of other similar opportunities.
Vice Mayor Ann Keighran O'Brien said it is critical that grants are identified, citing the city's diminished ability to finance some of the efforts due to the economic blow dealt by the pandemic.
"I want the public to be assured that this is not something that happens overnight and this will really be a long-term plan that will follow as much as possible," she said. "But there may be times we need to pivot and have other priorities."
While officials were largely complimentary of the plan, Councilman Michael Brownrigg said he believed it could have been portrayed more clearly. To illustrate his point, Brownrigg said the plan to improve the bike path along California Avenue is convoluted and confusing.
"You need to think big and this doesn't feel big to me," said Brownrigg to the consultant hired to develop the plan.
To address those concerns, Councilwoman Donna Colson suggested officials add a cover page to the final plan with hopes of clarifying the intent of the vision for those without the capacity to read the entire document.
Councilman Ricardo Ortiz said he shared some of the reservations raised by Brownrigg too, while also expressing his enthusiasm for the plan.
"I hope we can start getting busy to get some of these things into a reality," he said.