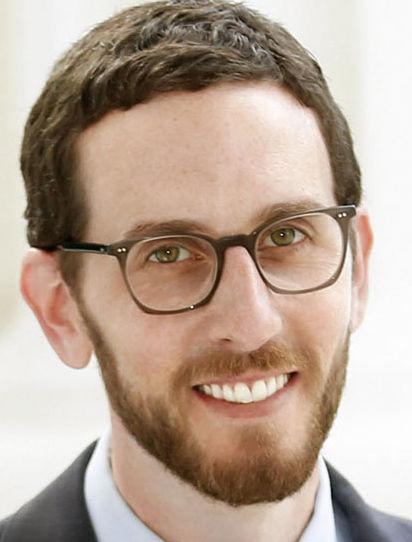 It's overwhelming to consider just how much sensitive personal data is collected about us — and how frequently this data is often shared or sold without our consent.
In the age of mass surveillance, we know that large corporations have a ton of data about our buying habits, our location at any given time, and where we live and work.
But what you might not know is that law enforcement, too, has a massive amount of sensitive information about all of us, in part because agencies collect automated license plate reader (ALPR) data. These license plate readers are ostensibly used for things like traffic violation enforcement, but this data is collected and stored indefinitely by law enforcement. The stored data, in addition to license plate numbers, can include personal things like birth date and name, and even criminal history.
That's why I'm authoring Senate Bill 210, the License Plate Privacy Act, to regulate how ALPR data is used by law enforcement. Currently in California, ALPR data is the Wild West of mass surveillance. There is little information about or regulation on how this data is used and by whom. Right now, ALPR data is collected and stored by a majority of law enforcement agencies, some of whom keep this data for undetermined periods of time, upwards of five years. Many have even shared this data with hundreds or thousands of external entities, including unvetted private third-party organizations.
I commissioned an audit in 2019 of how ALPR data was used in California, and the results were shocking. The State Auditor found that "[t]hree agencies share their [ALPR] images with hundreds of entities across the U.S. but could not provide evidence that they had determined whether those entities have a right or a need to access the images." The audit also found that there was very little regulation as to who could access this sensitive data.
Within the Los Angeles Police Department, an astounding 13,000 people have access to their database of 320 million photos. This is a situation ripe for abuse. It's not hard to imagine at least a few of these 13,000 people might use this data — available to them with limited regulations — to track or gather information about someone in an inappropriate way.
ALPR data has also been shared with the Immigration and Customs Enforcement (ICE) agency. The Long Beach and Pasadena police departments gave ALPR data to ICE, even though this is illegal as California is a sanctuary state. This data can be used by ICE to track undocumented immigrants, who have committed no offense other than trying to make a life for themselves in California without documentation, and detain or even deport them. It's unconscionable that some law enforcement agencies in our state are doing this, and it needs to stop.
SB 210 simply requires that all ALPR data be deleted within 24 hours after a law enforcement agency determines that the license plate is not a match for a vehicle involved in criminal activity. To ensure ALPR data is being used for legitimate reasons only, it will also require the use of this data to be audited every year.
Mass surveillance is a growing problem that should not be left unchecked. We can't turn a blind eye to the abuses that have occurred and will continue to occur if law enforcement isn't held accountable and the use of ALPR data regulated to ensure our privacy and safety is protected.
We live in a time when surveillance and the collection of data about us almost feels inevitable. It's easy not to pay attention. But we can't be apathetic when it comes to how our data is collected and used. It's a slippery slope, and we have to fight for our privacy — especially in circumstances like this one, where the justification for invading our privacy just doesn't add up as 99.9% of this data is unrelated to criminal activity.
SB 210 will help ensure our data is protected and not misused. This under-the-radar legislation could impact your life, whether or not you knew the term "ALPR" before reading this. Now is the time for Californians of all political stripes to come together and demand better privacy protections from law enforcement. We can't waste another moment.
Scott Wiener represents San Francisco and parts of Northern San Mateo County in the California Senate.