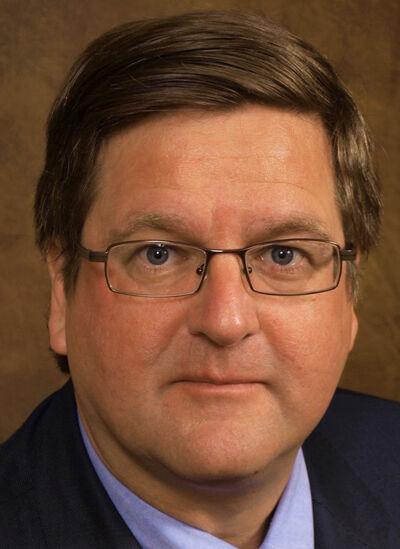 Former President Donald Trump claims that he would have won the 2020 election but for rampant fraud. His claims are two-fold: factual and legal. The "factual" claims that ineligible votes were cast by noncitizens, out-of-state residents, people using the identity of dead people, those who voted multiple times, or that votes were flipped from Trump to Biden by election workers or voting machines, were not credited by any court.
On Jan. 6, Trump summarized his legal claim in telling his now-infamous rally crowd that local and state officials, "almost all Democrats, made illegal and unconstitutional changes to election procedures without the mandated approvals by the state legislatures." Later that day, Republican members of Congress unsuccessfully advanced the legal claims by objecting to the vote count of six states where the tally was closest: Arizona, Georgia, Michigan, Nevada, Pennsylvania and Wisconsin.
The election is over but the legal challenges to it are not. On Friday, the Supreme Court will decide whether to take up Trump's legal claims. The court has before it cases from five of the six closely fought states (not Nevada) and has discretion to decide any of one them or none. Trump's legal claims are based on mail-in voting having been made too easy, contrary to the dictates of the Constitution. The reason for this becomes clear when the election returns are examined. In Pennsylvania, Trump lost by 80,555 votes but he beat Biden by more than 1.3 million votes among those who voted on Election Day, only to see that margin being whittled away as the mail-in votes were counted. The other five states witnessed similar margins. If Trump could have had those mail-in votes thrown out, he would have been re-elected. Hence, his legal claims.
The constitutional Electors Clause provides that each state shall decide how its presidential electors are chosen, "in such manner as the Legislature thereof may direct." (Art. II, section 1.) Trump claims that many mail-in voting rules were not made by state legislators but instead by local and state officials, rendering the votes cast pursuant to those rules constitutionally invalid. In the 2000 case of Bush v. Gore, which decided the outcome of that year's presidential election, one justice noted that "[a] significant departure from the legislative scheme for appointing presidential electors presents a federal constitutional question." The court acknowledged, however, that a state legislature may delegate the authority to run elections to state officials and assign election disputes to state courts. Justice Brett Kavanaugh recently noted that "state courts do not have a blank check to rewrite state election laws for federal elections."
The Pennsylvania issues involve a court-imposed three-day extension of the deadline to receive mail-in ballots contrary to that state's statutory requirement (affecting about 10,000 votes), whether drop boxes were permissible for the receipt of mail-in ballots (statute allows the election board to designate other places for receipt), whether signature comparisons were required for mail-in ballots (state supreme court said "no"), and whether mail-in ballot envelopes that were signed by voters who did not write in name, address and date were valid (state court said "yes"). In Georgia, the Republican secretary of state settled a lawsuit by agreeing that a majority of three election clerks had to agree to any invalidation of a mail-in ballot based on a signature comparison (signature on envelope versus signature on file). The Trump forces complain that the statute assigns this task to just one clerk. The statutory framework, however, allows the secretary to promulgate rules consistent with law.
The Michigan secretary of state sent out millions of mail-in ballot applications. Opponents claim that only local clerks could distribute the applications and that online applications were processed without signature verification. In Wisconsin, the Trump forces sought to disqualify some 240,000 mail-in ballots of voters who declared themselves indefinitely confined due to the COVID-19 pandemic, a method that avoided the statutory voter identity requirement. Also at issue were some 50,125 mail-in ballots — Trump lost the state by 20,682 votes — that were missing witness addresses on the envelope (rendering them statutorily invalid), deficiencies that were cured by election clerks, even though the statute requires the voters to make the corrections; and whether drop boxes violated the alternate location rule requiring local council approval.
The Arizona case involves the separate issue of whether the Electoral Count Act is constitutional. Don't expect the Supreme Court to reverse any election results but it should take the opportunity to guide states and their election officials in the application of the Electoral Clause to our modern day elections.
Paul F. DeMeester has been a criminal defense attorney in the Bay Area for the past 30 years, after having worked in national, state and San Francisco politics during the 1980s.