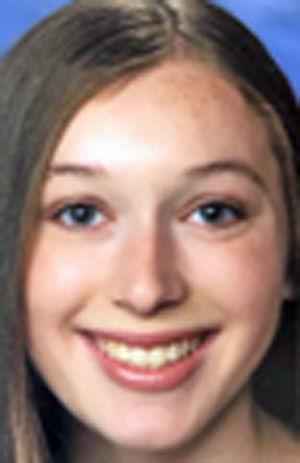 I have spent an amazing four years at Burlingame High School. I've struggled, I've learned, and I've had some of the most amazing memories with people who I'll be friends with for a lifetime. Unfortunately, the rest of it has been crushed due to COVID-19, but we are hoping that by June or July, we will have a celebration of our accomplishments in-person.
The class of 2020 deserves an in-person graduation to commend all of the amazing things we have accomplished. We deserve to honor the students who have worked so hard over the past four years to culminate their experience in Burlingame. Some accomplishments I recall include Robotics Club winning nationals, Jeffrey Chen winning the Breakthrough Science Award, winning Little Big Game every single year, girls varsity soccer winning CCS, and many more outstanding achievements both academically and in extracurriculars.
There are too many stories here that are unfinished. I did not know that the minimum day on March 13 was my last school day at Burlingame ever. We will never have our senior ditch day, our senior prank and senior week — all important rites of passages as we transition into new chapters of our lives. We deserve a graduation in person — on the field where we had our first rally in September of 2016, when we were unaware of the people we would grow into and the friendships we would create.
An in-person graduation allows every single student to have a goodbye. A tearful, nostalgic and happy goodbye. I want to say goodbye to my friends and classmates who I've gone to school with since kindergarten. I want to watch my classmates move their tassel over, smiling, knowing that they just graduated. I want to say goodbye to my teachers, especially the ones who fundamentally changed the way I viewed the world and thank them. As we walk across the stage, the teachers will know what amazing mature young adults we have become, ready to thrive in the world.
A digital graduation would be an injustice to the class of 2020 and all of these accomplishments which they have put so much blood, sweat and tears toward. A midsummer graduation will allow the class of 2020 to close one of the most amazing chapters of their life surrounded by friends, family and mentors who have gotten them to that point.
I want to be able to walk across the stage, in front of all of my peers, and receive my diploma. That is the image I have etched into my brain from years of dreaming about this moment — about tipping my cap, with a Blue Devil on the top, celebrating my commitment to continue my education at Duke University. However, I don't want to start a new chapter of my life without officially closing the one I'm in.
Please do not have a digital graduation. If that is the only rite of passage we can salvage, then we deserve to have a special one, face to face. I've done the math. According to the school website, there are 346 seniors. The football field can accommodate students 6 feet apart from each other and immediate family in the bleachers as well. A graduation can follow social distancing guidelines. It may require more effort, but there are a many people willing to help.
The class of 2020 is extraordinary. A midsummer graduation will be the most endeared and accepted alternative — the right choice.
Taylor Glatt is Burlingame High School class of 2020 valedictorian and varsity cheer captain.