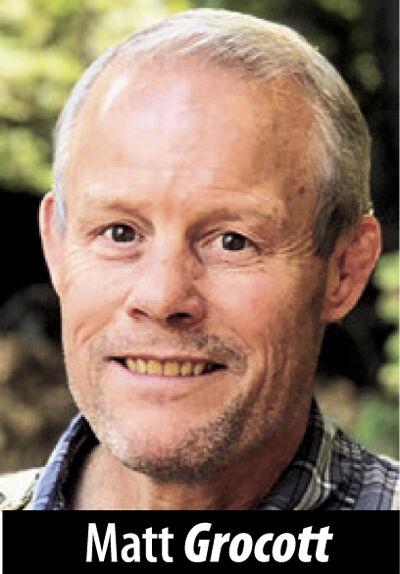 Last year in July, our oldest son showed up at our place unexpectedly. We'd arrived home from a day's excursion to find him sitting on the front porch looking broken and despondent. As we drove up, we saw him slouched over, his face buried in his hands.
After getting out of the car, we walked toward him and he lifted his face out of his hands. That is when we noticed the deep sadness in his eyes.
He didn't say hi. He didn't ask how we were. Neither did he face his mother. Instead, he looked at me and said, "Matt, I need help. I don't know what to do but I really need help."
Unsure whether we should bring him into the house, I invited him to the backyard where we have chairs around a fire pit. Because night was coming on with a chill, I lit a fire and we began to talk.
At the beginning, it was mostly our son talking and me listening. He told me what he was going through, how he was deep into drugs and could not see a way out.
After spilling his heart, he fell silent, leaned back in his chair and stared up at the night sky. Stars were beginning to poke through the mantle of darkness. I remember telling him at that moment, "You know, you can't do this alone. You need God's help." He admitted, "Yeah, that's true, I need God's help. I do."
As we continued our conversation, I told him he could go to Kaiser or he could go to the county. Both have programs to deal with drug addiction. However, I told him, both would deal with only two things: the mind and the body. And probably, to cope with the mind and body's withdrawal symptoms, they would give him more drugs.
He said he had been to Kaiser and the county. In each case, that is what the doctors did: They prescribed him more drugs.
That's when I explained to him that human beings are more than just mind and body. We are made up of five parts. We, of course, have a mind and a body but also a soul, a heart and a spirit. If a program ignores three-fifths of what we are, overcoming a drug addiction will be next to impossible.
Fast-forward to today. We just spent the weekend at a place called "Sierra Woods Lodge." It is operated by a Christian nonprofit and is designed to help people like our son escape drug addiction and get back on their feet.
Jose, the director at the Lodge, told us this afternoon, "We are not here to heal people. Only God does that. We are here for people to learn how to deal with life without drugs and to gain new skills. They don't pay. You don't pay. If anything, they cover their tuition through the work they do here at the lodge."
Our son first entered the program, which goes by the name, "Teen Challenge," in April of this year. His initial location was in Pajaro, near Watsonville. I remember us taking him there for admission. A man named Frederick told him directly, "This isn't going to be easy but you can do it. I've been through the program. Everyone who works here has been through the program. If you really want to get better, if you're willing to go through the process, with God's help, you'll get better." A tall, lean, older Black man who carried himself with dignity and an air of humility, we had no reason to doubt him.
It has not been easy for our son but it has been good. At one point, he left the Pajaro campus and called us to come pick him up. We said "no." Later, Frederick found him, talked with him and encouraged him to go back. After a month, he was a candidate to go to the lodge.
At the lodge, the first month was like a honeymoon. Our son was thrilled to be there. The location in the high Sierras is beautiful. The air is fresh, the water cold and clear and, at night, stars fill the sky. But there is a reason "Challenge" is in the name. Again, as Jose told us this afternoon, there are times it can be hard and a student may get discouraged and even want to quit. Our son admitted to us, sometimes he's felt that way.
This morning, half the staff and students from the lodge went to church in Auburn. We went too. It was like family. In fact, it's partly the family like commitment that makes the program successful — that and God's intervention.
A former member of the San Carlos City Council and mayor, Matt Grocott has been involved in political policy on the Peninsula for 17 years. He can be reached by email at mattgrocott@comcast.net.