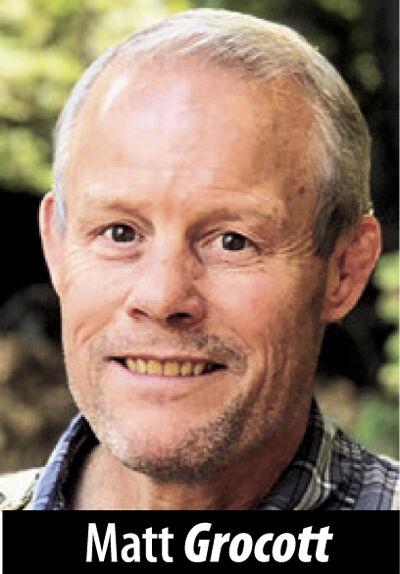 In my previous column, I shared about our situation with our oldest and the recovery treatment he is receiving at a Christian based center called Teen Challenge. It is a 13-month program and, at the moment, he is about a third of the way through. "Thank you" to those who wrote with your regards for his recovery. My hope, honestly, is if someone out there is in need of a program for drug abuse recovery, they might look into Teen Challenge as an option.
With this story about our second son, the question is: How much can we be happy for him versus how much should we be concerned? 
Some of you may remember our youngest. Perhaps you saw him with us in San Carlos or remember him from sports. Certainly staff at City Hall would remember him because he often would go with me to retrieve my council mail. Folks also may have spotted him during a late night council meeting. He would sometimes sneak in with a cup of coffee or hot chocolate to give me during a short break. I can still picture his mom standing just outside the council chamber doors, watching as he marched up the aisle to the dais. Well, he is no longer "the little man" I used to call him. He is now a full-grown young man, towering over his mother and me and weighing a fit, 165 pounds. 
This past June, Daniel graduated high school and switched his part-time job at the lumberyard into full time. His not having plans to go to college did not surprise me. He was home-schooled for five years, so I knew particularly well his attitude about studying and test taking. He's always had a good head on his shoulders but, at the same time, he was no bookworm. He did what he had to but not much more.
After high school, he looked around at his prospects and came to the conclusion he would pursue a trade. But which one? He considered becoming a welder, then an electrician and then, at one point, he was talking about the Fire Academy. He was having a difficult time deciding but he knew one thing for certain: As much as he enjoyed the lumberyard, he did not want to be working there the rest of his life; neither did he want to stay in the area without any solid career goals. 
A few months ago, he came home from work and announced he might join the Marines. It seemed to come out of the blue to us but apparently he had been in touch with a recruiter while still in high school.
When he shared with us his thought process, I was impressed. It came down to a simple equation: He could go to trade school and pay to learn a skill or he could join the Marines and, while learning a skill, be paid. Additionally, if he went to trade school, he'd still need to have a job to cover his expenses. In the Marines, all his expenses would be covered. Finally, during his enlistment, he'd be guaranteed a job. 
Of course, we had a lot of questions and, as Daniel's decision became more certain, we invited his recruiting sergeant for a visit. Sgt. Edwards was happy to oblige and spent three hours with us sitting around the backyard fire pit, (the same one I mentioned in my previous column). 
During those three hours, he explained the whole process from application to boot camp, and from boot camp to deployment. Of the latter, he told us Daniel would likely have his choice of where he wanted to go, whether in the states or overseas. Sgt. Edward's visit answered all our questions at the time and allayed most of our concerns.
Demonstrating how difficult it can be for a young person to make a decision while standing at a crossroads in life, our son ultimately chose a trade different than any of the ones mentioned above. He has contracted with the Marines to be an aeronautics mechanic. Very soon he will ship off to boot camp for three months.
To answer the question posed above, we are happy for our son. Joining the Marines has many advantages to set him off on a great career. We do, however, have our concerns. Concurrent with Daniel's application process was the mismanaged pullout from Afghanistan and the senseless deaths of 11 Marines, one Navy hospitalman and an Army staff sergeant. We also are not comfortable with the ongoing debate over forced COVID vaccinations or the Critical Race Theory training General Milley defends. Before he signed, we asked Daniel to speak with three former Marines. All three echoed our concerns.
A former member of the San Carlos City Council and mayor, Matt Grocott has been involved in political policy on the Peninsula for 17 years. He can be reached by email at mattgrocott@comcast.net.