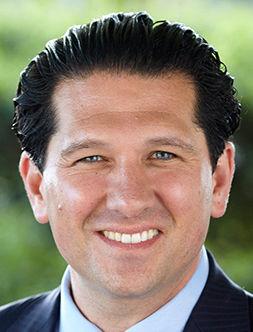 Chick-fil-A plans to open a new location in Redwood City, but at least one local official believes the fast-food chain has no place in San Mateo County because of its anti-LGBTQ agenda.
"Chick-fil-A's values don't represent our values," said San Mateo County Supervisor David Canepa. "The logo might as well say 'we hate gay people." 
Chick-fil-A has been a subject of controversy since 2012 when the company's president and chief operating officer, Dan Cathy, publicly disagreed with same-sex marriage. The company has also been criticized for donating to groups and causes widely perceived to be anti-LGBTQ.
Chick-fil-A restaurant openings have sometimes been met with protests and communities around the country have decided to ban the controversial, but also very successful chain. 
Canepa hopes for a similar outcome in San Mateo County and plans to write a letter to the company discouraging it from setting up shop in Redwood City.  
"I expect demonstrations and protests," he said. "My goal ultimately is that they withdraw their permit and not do business in San Mateo County."
Redwood City resident Merrilly Robinson echoed Canepa's position on the restaurant. 
"I'm really disappointed that our city that says they believe in honoring diversity allows a company with this reputation to come into town," she said. "It's a company that promotes hate and discrimination and I don't believe in financially supporting a company [like that.]"
The Georgia-based purveyor of chicken sandwiches has obtained city approval for renovations and will replace the McDonald's at 536 Whipple Ave., city spokeswoman Meghan Horrigan confirmed last week.
Chick-fil-A would not confirm a Redwood City location, but issued a statement in response to the above concerns.  
"Chick-fil-A aims to be a great neighbor in every community it serves and is focused on serving guests delicious food in an environment of genuine hospitality," according to the statement. "Everyone is welcome at Chick-fil-A."
The Redwood City restaurant will be in addition to about a dozen existing Bay Area Chick-fil-A locations and more than 2,300 locations in 47 states, all of which are closed on Sundays. The next closest Chick-fil-A is in Sunnyvale.