From 250 miles below, San Bruno middle schoolers discussed with astronaut Scott Tingle his preferred footwear, eating habits, bone density, exposure to radiation and countless other issues uniquely presented by life on an international space station.
Parkside Intermediate School students jammed in the school's gym Wednesday, March 7, peppered Tingle with questions during an interview transmitted with help of local amateur radio enthusiasts.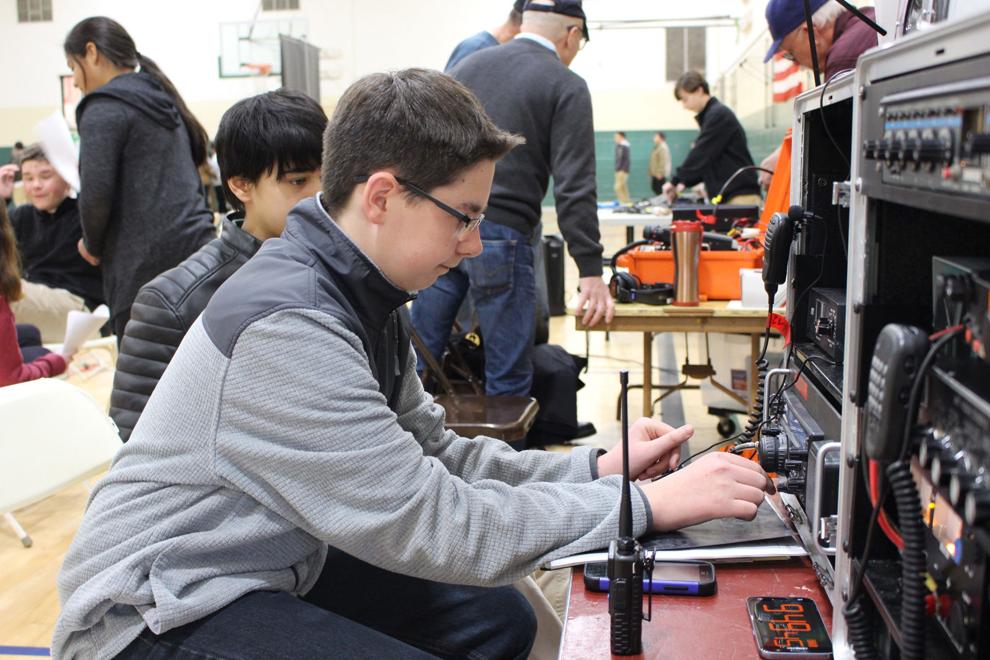 The opportunity spanned only about 10 minutes, as Tingle and his crew on the 54/54 Expedition passed through the place in space which allowed him to maintain contact with the Peninsula.
"It was really cool. I never knew this could be possible," said Milan Jermoljev, a sixth-grader at the school who was among handful of students selected to query Tingle.
The opportunity was less rare for Tingle, who was participating in a decades-old program launched by NASA designed to connect astronauts in orbit with young students.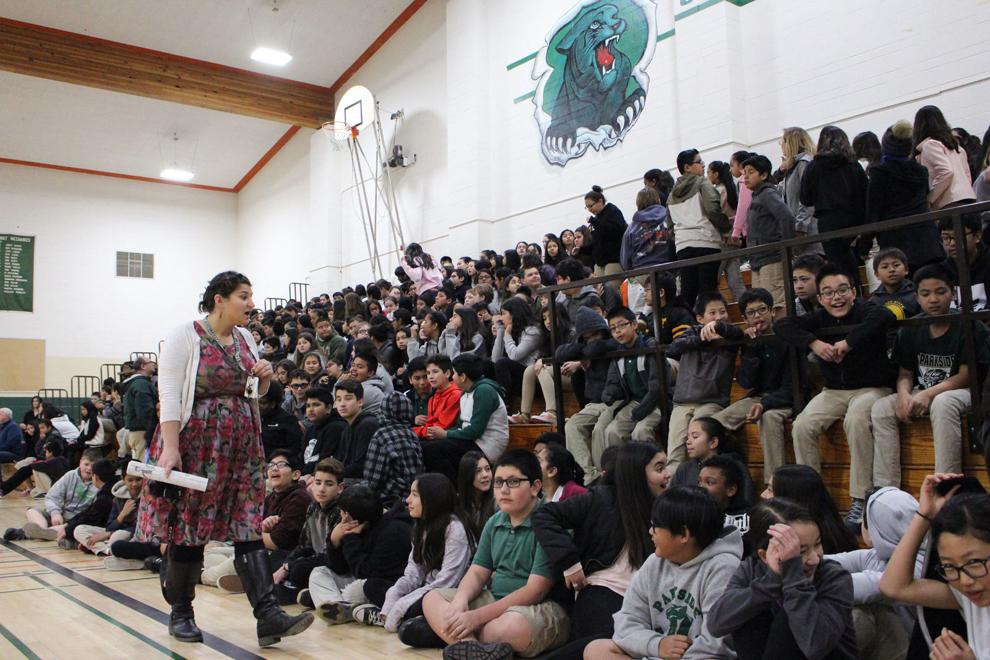 Nick Hart, a San Bruno resident and HAM radio enthusiast, helped coordinate the event through ARISS, or Amateur Radio on the International Space Station, which presents similar interview chances to schools across the country.
Parkside is one of 13 schools in the country to enjoy the talk this season after its proposal was blessed by NASA. But only then did the hard work begin, as Hart and his colleagues began collecting the material needed to establish contact with the space station.
Enthusiasts from Millbrae and San Bruno loaned their equipment and borrowed the items they did not have from similar clubs in Southern California, then strung a maze of cords, computers and radio equipment across the gym.
Heading the operation was Ryan Olson, a San Bruno student and amateur radio enthusiast who worked alongside his father and others to broadcast Tingle's tinny transmission through a small set of school speakers.
"This was a big learning experience. It was really amazing. I loved it," said Olson, who temporarily shifted attention from his work twisting knobs and checking monitors to enthusiastically cheer when Tingle first began broadcasting.
From that moment on, Tingle was met with an onslaught of questions addressing everything from the distances he has traveled (not beyond the Milky Way), to the ability to bring cats and dogs to space (that's uncommon), to whether he saw the Tesla that was recently launched into space (he's not encountered it in orbit, but saw the video of the launch on the online, despite the clunky Internet connection from space).
Hart said he was glad to see Olson lead the team's effort, in hopes of the successful effort inspiring other students his age to take up an interest in science and technology.
Janet Lutus, a San Bruno resident and radio enthusiast, said she too was pleased with the collaborative effort needed for the initiative to get off the ground. She was more enthusiastic though about the ability to connect with an astronaut, after having spent decades communicating with people all across the globe.
"It is just beyond my wildest dreams," said Lutus, who previously talked with people on every livable continent using her HAM radio equipment.
For his part, Tingle offered brief but detailed answers to each of the questions posed from the list which he was presented with prior to the event.
But as the space station rapidly hurdled through space at an inconceivable rate, it eventually ranged beyond the connectivity boundaries and the transmission was abruptly halted. Or as student capped each question indicating they were ready for Tingle's response — "over."