Gus Mattammal, a Republican from the coast, has also announced his intention to run for the seat. Mattammal said he hopes to build better access to education, health care and business in the district.
"I thank Congresswoman Speier for serving the people of the 14th district for the last 13 years. Working in Congress is certainly not easy in these fraught times," he said in a press release.
Beach, a Democrat, said she will formally announce next week.
"I'm ready to fight for environmental protections, immigrant rights, early child ed, mental health, reproductive freedom, higher wages, and a more fair and collaborative economy. I hope you will join me," she said in a social media message.
Mullin, a South San Francisco Democrat, said he was excited and humbled to make the announcement.
"Over the past 14 years I've worked hard to make positive change for our community by delivering real-life results for Peninsula families. That's why I am honored to start our campaign with the support of over 30 elected officials from around the district," Mullin said in a press release.
Canepa, the president of the San Mateo County Board of Supervisors, made his announcement official Saturday.
"I'm running for Congress because San Mateo County's values can be an example for folks in D.C. We are leading the nation in COVID vaccination rates because we value science and the community hospitals such as Seton which have saved lives and provided care for the elderly and disabled during the pandemic," he said in a press release.
Speier, who has served seven terms, announced last week that she is stepping down to spend more time with her family and to work creating a new foundation to assist the Peninsula's nonprofits.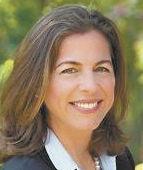 San Mateo Councilmember Diane Papan also announced she intends to run for the District 22 Assembly seat currently held by Mullin, whose term is slated to end in 2024 but whose district configuration could shift with new maps being drafted.
"I grew up here in San Mateo County, I am raising my family here, and I love the communities I serve. I'm running for Assembly to ensure that every Californian and family has access to quality healthcare, mental health services, home ownership, a well-paying job and great schools," Papan said in a press release.