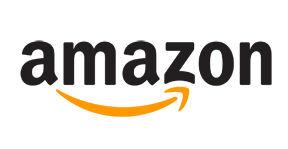 A massive Amazon delivery is en route to the Peninsula, as the mega online retailer announced it expects to open a new store in downtown Burlingame.
The Seattle-based tech titan confirmed plans to open an Amazon 4-star store, where shoppers can browse a selection of highly-rated goods selected from its website. Burlingame Community Development Director Kevin Gardiner separately confirmed the store will be located in a portion of the former J. Crew site at 1234 Burlingame Ave. Women's clothing company Madewell will occupy the other segment of the building.
While details around the plans are light at the moment, an Amazon spokesperson expressed enthusiasm over the company's decision in an email.
"We are excited to be bringing Amazon 4-star to the Burlingame area, and are currently hiring," said the email. "Stay tuned for additional details down the road."
Mayor Donna Colson also shared her excitement over the opportunity to fill a storefront which has sat empty since J. Crew closed last year.
"I'm just really happy that we are going to get this space filled up," she said. "Having vacancies on the avenue is not optimal. And when you put a popular store in like this, it tends to draw other traffic."
Gardiner said the company applied for building permits at the site, but plans will not require public review by the Planning Commission since the use is permitted there. Should Amazon propose substantial changes to the building façade though, plans would require a more thorough vetting from planning officials.
Berkeley is currently the only Bay Area city with an Amazon 4-star store. The location offers highly-rated and top-selling items, including electronic devices, books, toys, games, baby goods and more.
"The common thread across all of these products, and every product in Amazon 4-star, is that they are rated 4 stars or higher by our customers, or are top sellers, or are new and trending on Amazon.com," said the company's store website.
The locations also offer features similar to online which include a "Most-Wished-For" section, as well as "If You Like, Then You'll Love" pairings and other special offers.
The store will be open to all customers, but those with Amazon Prime memberships can find deals at the same discounted rates as online. Those without Prime memberships can receive a free trial and instantly receive the discounted rates in the store. There will be no food sold at the store, though shoppers can receive discounts at Whole Foods through their Amazon account.
The 4-star locations are separate and distinct from Amazon book stores, or the Amazon Go locations where shoppers can purchase items without checking out. San Francisco officials banned the cashless Amazon Go sites earlier this year, requiring the stores to accept alternatives to credit or virtual payment methods due to equity concerns.
Noting the difficulties some Burlingame retailers, especially with brick-and-mortar stores, have experienced recently, Colson hoped that the presence of a notable brand like Amazon would build synergy for downtown.
"This retail market is not easy. It's a very difficult market. So I think a store like this picking to come onto Burlingame Avenue is a good sign of our local economy doing well," she said.