San Bruno city officials, grappling with a massive price tag for needed infrastructure upgrades and a constrained budget, voted to abandon a bond measure to borrow $124 million after learning it would likely be rejected by voters.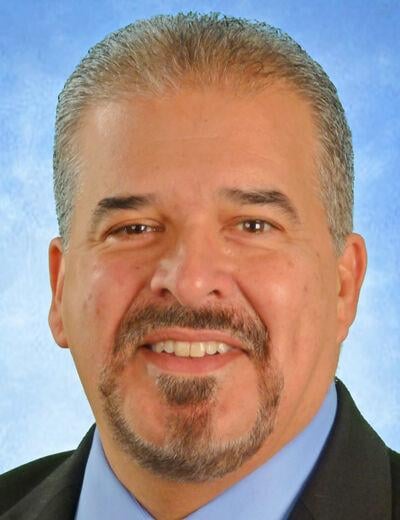 The City Council had hoped to ask voters in November to approve the long-term financing to address a seismically unsound fire station, deteriorating storm drains and outdated library and parks, part of more than $310 million in infrastructure needs over the next 20 years the city currently has no plan for how to address.
But a poll commissioned by the city of 446 "likely voters" found the measure, which would require two-thirds approval, would likely fail, with only 58% of respondents indicating approval. The bond was planned to be paid off with a 0.3% property tax increase to generate $6.6 million annually.
"It doesn't look like it would be successful, but it doesn't take away the problem that we have and what exists right now," said Mayor Rico Medina. "Hope is not a plan when it comes to these types of things … we need to have a strategic plan starting now."
The city has struggled with underperforming revenue streams in recent years, and is facing a deficit for at least the next five years. City Manager Jovan Grogan said the bond measure was intended as a follow up to an effort last year to raise storm water fees, which was overwhelmingly rejected by voters.
The most recent new tax passed in the city was in Measure G in 2019, which levies a half-cent sales tax in the city in part for infrastructure needs. It was originally projected to raise $4 million annually, but amid the pandemic has generated closer to $3 million and the funds have been needed to cover other budget shortfalls.
The city is also eyeing a property transfer tax for the ballot this year, which polling indicted could pass but would raise just $1 million annually, a fraction of the funds being sought.
"We know we need these funds, we're limited in how we're going to raise them, so what are we going to do?" Councilmember Marty Medina asked.
"We're keeping our fingers crossed that a storm culvert doesn't blow out somewhere — and it will, something stupid's going to happen, a bank of lights are going to go out — we have a 100-year-old city and we haven't been maintaining it as well as we should have and now we're dealing with having that consequence," he said.
Grogan noted the city's stormwater fund had been projected to go negative in the current fiscal year, but was saved by federal pandemic relief funding. He pointed to a 2017 study that had identified $30 million in immediate need to the city's storm water system, much of which remains unmet.
"We certainly have to continue this effort, and while [the bond] is not viable right now it is an urgent thing because the needs are only getting greater and the cost is only getting higher," he said.
Councilmember Michael Salazar questioned if the council should place the measure on the ballot as a "Hail Mary" regardless of the poll results.
"I'm really concerned about storm drains, and we've been talking about this for decades," he said. He suggested the polling results could have been affected by too many directions indicated for the revenue, and pointed to Measure G, which had been marketed as primarily for road work.
Grogan responded that the question of whether to "charge ahead" had been asked, and based on the analysis from "professionals who do this up and down the state with significant experience in San Mateo County," the measure would be "not close" to passing.
"And there's also significant downsides to putting out revenue measures that don't pass," he said. "Because then you get the reputation as the city that doesn't adopt revenue measures and additional funding sources … that has a snowball effect."
He said the city should focus on educating the public about the city's needs. Some residents for instance, might view the library as "not a place for them," when in fact modern libraries are hubs for accessing city services, he said.
The city's poll found voters placed highest priority on road work, followed by fire stations, storm drains, parks — and libraries last. It also asked voters how they viewed the city's management of public funds, to which 45% indicated a positive view, 41% a negative view and the remaining unsure.
"I think we have some ground to cover in educating and communicating," said Grogan. "There's the hard infrastructure of street lights, storm water facilities, fire station, but then there are also service-based facilities."
Broader economic factors, like rising costs of gas, groceries and housing were also raised by multiple councilmembers as likely contributing factors to voter sentiment regarding taxes.
"We really need to consider when the best opportunity is for these measures, identify what has not worked previously and address them so that the public supports these items," said Vice Mayor Linda Mason. "Because [residents] do see the vision and they see themselves as part of the vision, and not just because we phrased a ballot item with the right rhetoric to get their vote."
"This has been waiting for 20 years," she added. "It's really unclear why this has not been addressed sooner by the leadership, but here we are."