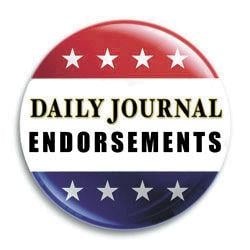 While March of this year feels like a different time for many reasons, it was then that Foster City voters decided to go in a new direction and recall councilman Herb Perez and replace him with former police captain Jon Froomin. Since then, Froomin has proven to be a quick study and collaborator in what has proven to be a difficult time because of the pandemic. However, the council has been able to adapt and Froomin has done as promised — rising above the fray and working well with others.
While there are vestiges of some of the previous rancor on the council, overall, the current group is working well. With time, we can see more progress toward collaboration. Current Councilman Sam Hindi has proven to be a capable leader who knows the issues and is communicative. You can tell with Sam that he seeks collaboration and progress at all times. Mahanpour sometimes falls short on communication but represents a viewpoint of her constituency.
With this group in place, it will take effort to bring the entire community along while also rising above the contention that Foster City is now known for on social media. It will also take discipline and a willingness to learn from others and work with them. We hope this council can do that. While there are two challengers, we do not feel it is in the city's best interest to shake up the team further. The incumbents should be allowed to see where they can go with this new council makeup.
There will be some difficult decisions ahead — whether it be related to housing goals or city finances. This is not the time for change. Continuity will be key. Vote Froomin, Hindi and Mahanpour.