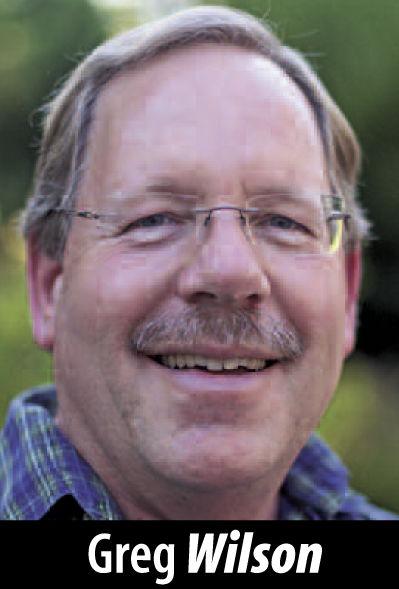 Stories about the drought — a word that, frankly, is just a euphemism for climate change — appear regularly in the news these days. Just last Tuesday an article in The Daily Journal talked about how California's almond growers are uprooting trees and even abandoning whole orchards due to a lack of water. While we can and should consider the wisdom of growing particularly thirsty crops in an area that cannot sustain them, what we are facing is far bigger than a choice of which crops to grow. Whole towns, such as Mendocino, are starting to run dry. And yet, in many ways, we Californians can consider ourselves fortunate; some neighboring states, such as Arizona, may be even worse off.
California's water systems were designed for our traditional levels of rain and snowfall, along with the relatively mild temperatures that kept that snowfall from melting too quickly. Nowadays, though, with less rain, less snow, and hotter temperatures melting what snow we do get more quickly, our reservoirs, canals and wells are increasingly unable to supply the amount of water we require all throughout the state.
The Hetch Hetchy reservoir, from which the vast majority of the Bay Area's water comes, is currently at about 77.5% of its capacity, meaning that for the moment we're in pretty good shape. But as the shockingly low water level in Shasta Lake illustrates, we mustn't get complacent. Unless conditions improve, future water levels will drop, and we'll find ourselves in real trouble. And while they'll undoubtedly fluctuate from year-to-year, over the long term climactic conditions aren't expected to improve.
Given the time and effort it takes to build things like dams, reservoirs, canals and pipelines, we cannot wait until things get markedly worse before acting. Instead, it's time for a crash program to design and build the water infrastructure we'll need for the world as it will be, rather than the world as it has been. That will take time, of course, so we should do all we can to conserve, preserving what water is in our reservoirs and buying ourselves the needed time. But conservation alone won't see us through, especially if the situation continues to deteriorate.
Since depending upon Mother Nature for a consistent supply of water no longer seems a safe bet, it's time to stop building dams and instead develop other, more reliable sources of water. Fortunately, we have the technology. Systems exist today that can take wastewater or seawater and produce from it clean, drinkable water. Both require complex installations and a great deal of energy (which can and should come from renewable sources), but living largely off water created from nondrinkable sources is not only possible, but reasonable. We have examples right here in our own state, with Redwood City turning large quantities of wastewater into water that, although not quite at the level of drinkability, is usable for noncritical functions such as flushing toilets and some amount of irrigation. And in San Diego County, they're creating a significant percentage of their water supply is today from seawater, thanks to a large desalination plant.
Facilities like those take time and effort to build, and the technologies can undoubtedly be improved. There are ecological issues to be ironed out, and a great deal of governmental red tape that would have to be dealt with. But the residents of California are known for their ability to solve complex technological problems, and I have no doubt that by coming together with one purpose we could reach our goal. Given the seriousness of our current situation, red tape can be cut. As for environmental issues, those need to be taken seriously — we don't want to add to the environmental troubles we are already experiencing — but even so, with enough thought and effort we should be able to solve those, too.
Creating potable water from seawater and wastewater may not be cheap, but considering the alternative, do we have a choice? And once we've made that choice, why don't we look beyond our state's own problem and help out our neighboring states as well? Given California's enormous coastline, we could build more desalination capacity than our state needs and then sell the excess to Arizona, Nevada and other states without access to the sea. For too long California has been dependent on water supplies that originate outside the state; it seems time to turn the tables and become a net producer, rather than a net purchaser, of drinkable water.
We can't afford to wait. It is time — past time, frankly — to take control of our own fate and build reliable sources of clean, abundant water. Our climate may not be what it was, but we needn't take that lying down. Humans need water to live, and have the capability to produce all that we need. Let's do it.
Greg Wilson is the creator of Walking Redwood City, a blog inspired by his walks throughout Redwood City and adjacent communities. He can be reached at greg@walkingRedwoodCity.com. Follow Greg on Twitter @walkingRWC.