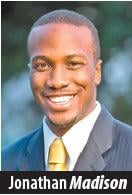 It goes without saying that if you do not like getting hit, you should not fight. I learned this lesson the hard way at age 10 when I entered my first judo competition. My training for the competition consisted of nothing more than some conditioning. Confident from the assurance of loud cheers from family and friends, my ego was swelling and I cracked a smile. As the referee signaled the start of the round, I stopped grinning, letting my opponent know I meant business. Attempting to sweep his leg, he quickly moved to the left avoiding the sweep. Making my way back to my feet, I felt a blow to my stomach that completely stunned me. I could not breathe.
My opponent launched a piercing kick to my abdomen that sent me to the ground. My most vivid memory is looking up at the referee's face from the floor mat as he debated whether to stop the fight. In those brief moments, I came to a profound revelation: "I hate the pain." Beyond the enormity of the pain, my ego was crushed. I was embarrassed. Before I could think to get up, my mother took me by the hand and escorted me off the mat to conclude the fight. That was the last time I competed in judo.
Years later, it was that experience that caused me to take up a gym membership at a local boxing gym. I was surprised to learn the following three lessons and how they can help us in our daily lives.
Lesson No. 1: Expect the hit
A fighter who does not expect to get hit in a fight has already lost. On average, a professional boxer gets punched more than 15 times per round in a fight. This is why any professional fighter will tell you this: no matter how hard you train, compete or prepare, you must be willing to take punches to have a chance to win.
Professional boxers attest that some of life's greatest lessons are learned while taking painful punches on the ropes, rather than standing victorious over an opponent. That pain can produce greatness within us if we are not overcome by it.
Like boxing, life can throw some of the single greatest punches one can imagine. Albeit the death of a loved one, a grueling battle with a sickness, recovery from an injury, a fight with an addiction, a broken family, fear, anxiety, grief and depression. Life does not ask to hit us, or does it give us fair warning. Life hits and hits hard. The sooner we can anticipate life's hits and be ready to continue fighting nonetheless, the better the chance in us arising victorious when the battle is over.
You have probably heard the saying that bad habits die with difficulty. This is why a boxer's ability to make adjustments during the fight is critical. I struggled more than anything with the constant changes in footwork, particularly when preparing to throw a jab, a hook or an uppercut. Different opponents require different adjustments.
Likewise, we need to be willing to make hard adjustments in our fight with life's challenges. Making the readjustment is often the most difficult part of the battle. We often rely on old habits to fight new opponents, whether they be financial shortcomings, debts or challenges in obtaining a desired career, or parenting, to name a few. Learning to make adjustments is a critical component to our victory.
Lesson No. 3: Get up, keep fighting
Admit it. None of us like pain any more than I did following my judo loss at 10 years old. It is easy to remain down when you are knocked down. We are hurt and often embarrassed. Life's challenges may tell us to throw in the towel. Practicality often tells us to settle for what is easy, and to live the rest of our lives looking up from the floor. After all, it is easy to avoid the punch if we are no longer fighting.
Just take a look at how well our nation is doing with respect to fighting the battle within. Our nation has a suicide rate that has increased over the last 10 years. Drug and alcohol addiction have never been more prevalent. Depression and other emotional challenges have also increased.
Getting up often defies all logic and common sense. Rising after one's fall often requires a purposeful ignorance of our emotions and feelings. It takes a choice. A determination. An undying flame within. As Norman Cousins once said, one's fall or death is not the greatest loss in life. The greatest loss in our lives is what dies inside of us while we live.
A native of Pacifica, Jonathan Madison worked as professional policy staff for the U.S. House of Representatives, Committee on Financial Services, from 2011-2013. Jonathan works as an attorney and can be reached via email at jonathanemadison@gmail.com.