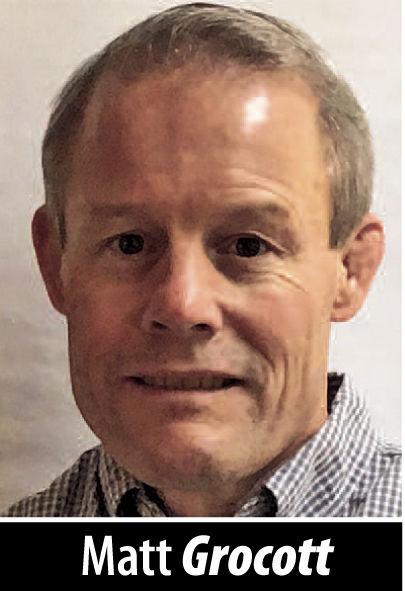 When I began my tenure on the San Carlos City Council, there were two grocery stores on Laurel Street. Both offered great convenience to residents living near downtown. Many of the stores' customers were elderly and didn't drive. Instead, they would frequent the stores by walking to them. Because I also lived downtown, I would often see these folks in the checkout line with their wheeled baskets full of groceries. 
As time passed, one of the stores closed because of the planned development of Wheeler Plaza. The second store, located where Bianchini's is today, eventually closed its doors too. With not a single grocery store on Laurel Street, the council was concerned. 
Then we heard that a "dollar" type store was looking to lease the building where the last grocery store had been. Knowing it was time for action, we quickly passed an emergency ordinance to disallow "dollar" type stores to locate on Laurel Street. Not to ban them from the city, mind you, but only to prevent one from being located downtown. As a result of the council's quick action, Bianchini's gained the opportunity to locate where it is today and the community gained back the convenience of a grocery store downtown.  
Fast-forward to today and we have a situation where a Georgia-based company that sells chicken sandwiches and waffle fries wishes to locate in Redwood City. Its desired location is where another company had sold Big Macs, fries and shakes. Everything was going swimmingly with Chick-Fil-A's application to renovate the old McDonald's until San Mateo County Supervisor David Canepa caught whiff of what was cooking. Why? Because the supervisor does not want a Chick-fil-A located anywhere in Redwood City, or, one may presume, anywhere in the county. His reason, he says, is because the company does not match his values, or allegedly, the values of his San Mateo County constituents.
According to Supervisor Canepa, "When people think of the Chick-fil-A logo — what they think of is anti-LGBTQ."
For that reason, he said: "What we are trying to do is to make sure Chick-fil-A — if they want to do business here — that there is a lot of pressure here and that they should do the right thing and withdraw their application."
So what leads Supervisor Canepa to the conclusion that Chick-fil-A is anti-LGBTQ? Could it be because the company has a privately owned nonprofit called WinShape which has given funds to various faith based, Christian organizations such as the Salvation Army and Fellowship of Christian Athletes, or FCA?
In their defense, Chick-fil-A has made a few statements. Regarding their foundation's giving, they cite their aim to give compassionately toward other nonprofits which principally serve youth and families. "For example, if you take the example of FCA, and ask us what was the purpose of the giving, it was to support inner-city mentors and chaplains for schools and colleges primarily here in metro Atlanta." 
Directly regarding their business, they responded to the Daily Journal: "Chick-fil-A aims to be a great neighbor in every community it serves and is focused on serving guests delicious food in an environment of genuine hospitality. Everyone is welcome at Chick-fil-A." 
Their comment to the Daily Journal is consistent with their comment when they were similarly attacked for wanting to locate on the campus of Northeastern University in Boston, Massachusetts: "Our agenda is simple: to graciously serve great food and have a positive influence on all who come in contact with Chick-fil-A."
In my view, Supervisor Canepa is making three mistakes by coming out against this restaurant and their application to locate in Redwood City. The first is very simple. If what was a fast-food restaurant is to be remodeled for another fast-food restaurant, unless the zoning of Redwood City has suddenly changed, leave it alone!
Supervisor Canepa's second mistake is a little more egregious. He attacks the company, Chick-fil-A, on the assumption of what he thinks is the meaning of their private foundation's giving. It is a stretch to label the company as "anti-LGBTQ" because it gives to faith-based, Christian organizations. Where are we going next with this sort of thinking? Ban every church and Christian-based nonprofit in Redwood City and yes, all of San Mateo County, under the assumption they all are anti-LGBTQ?
The supervisor's third mistake is to assume that all citizens of the county must abide by or hold to his values. Those who do are free to not patronize Chick-fil-A. Perhaps they have made the same assumptions and arrived at the same conclusions. Many, however, do not share Supervisor Canepa's values or assumptions and would be happy to dine at Chick-fil-A. Why should they not have the liberty to do so? 
A former member of the San Carlos City Council and mayor, Matt Grocott has been involved in political policy on the Peninsula for 17 years. He can be reached by email at mattgrocott@comcast.net.