Half Moon Bay Distillery's new owner is following through on her independent vision to grow the small artisan distillery into a distinguished operation for premium and unique spirits.
"I am passionate about spirits, and I am passionate about local businesses. As small as this business is, I know I can make it thrive," owner Jamie Baddour said.
Located in the Princeton Harbor area of Half Moon Bay at 103 Harvard Ave., just north of Pillar Point Harbor, the craft distillery focuses on small-batch, hand-crafted distilled spirits, emphasizing vodka and gin.
Baddour is a single mom with four kids, ages 19, 17, and two who are 15. She previously worked eight years as a bartender and has always wanted to run a distillery. Since she bought the distillery, she has strived to create a successful small business bringing locally crafted spirits to the coast. Baddour has embraced being an independent woman-owned business in a traditionally male field while still holding her corporate job in the pharmaceuticals field. She noted her name is often confused with being a man leading to assumptions she is a man given the industry. While an innocent mistake, she often finds people assume she is married and a man supports her instead of being independent. Baddour takes pride in redefining stereotypes and being an example for those overlooked in the industry.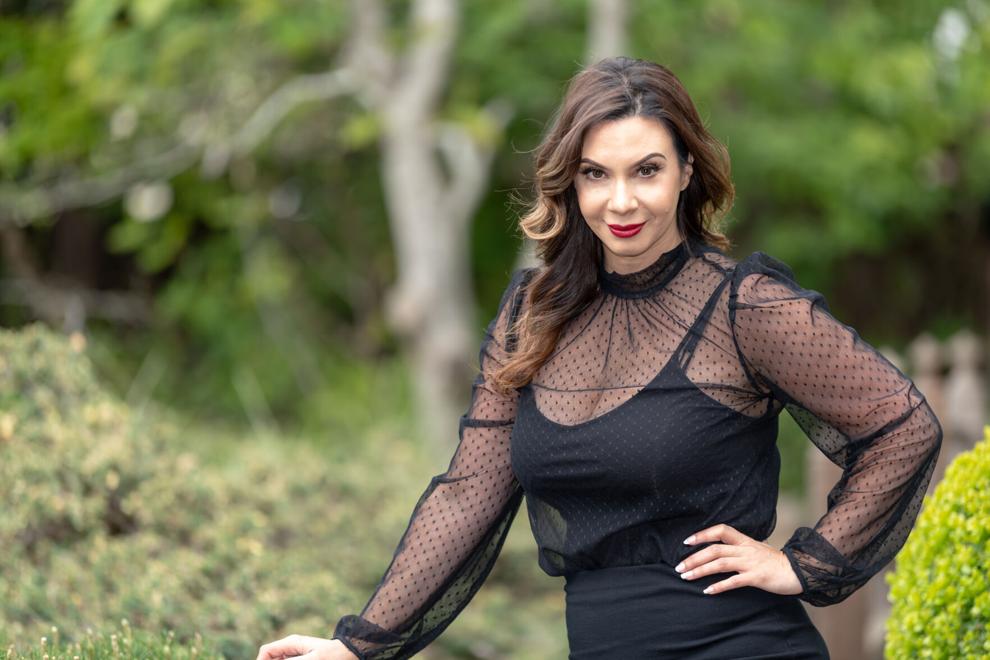 "I really do pride myself on the fact that there is no man behind. My family's support is behind me, but there's not a male figure running the show, which is very much presumed in this industry," Baddour said.
Baddour bought the distillery from the original owners in 2021 after helping a friend working at the distillery. She believes in a local option for Half Moon Bay and embraced its history as the first coastal Bay Area post-prohibition legal distillery. Bootlegging thrived along the coast during prohibition because of its geography near beaches and coves and proximity to San Francisco. The distillery is not far from the beaches where smuggling was rampant.
She runs daily operations around distribution, distilling and licensing decisions, ranging from going to BevMo! to ensure she has a unique bottle shape to deciding on each alcohol flavor. She is rebranding and working with spirits distributor Classic Wines of California on distribution strategy. Her spirits will soon be in Safeway, BevMo! and other local restaurants and stores, along with goals of expanding distribution volume and reopening a full tasting room downtown. She wants to start work on a white rum but remains focused on the successful vodka and gin. Her long-term aim is to be known for high-quality spirits with unique elements locally instead of following trends.
"I want to do things because I am passionate about it. I want to do things because it's superior, and people can appreciate it. If I appreciate something, I want to share it with the world. I don't necessarily want something because everyone else has it," Baddour said.
Half Moon Bay Distillery's alcohol is made and bottled in small batches at the location using local ingredients. Its vodka is distilled from 100% organic wheat grain and bottled at 80 proof, or 40% alcohol, with a smooth and silky taste. One of the most popular options is lavender vodka. Other options include its Spring Fling flavor with cucumber, mint and lemon or its Cosmic Coast, a combination of cranberry, orange liqueur and lemon. Its 90 proof gin uses botanicals in its extraction and is filled with juniper notes, along with citrus flavors and warm spice components. One gin flavor is its Twister Cider gin with apple cider, spices and lemon, while another is Gin's Island with coconut, pineapple and lime. Prices range from $28 to $32 for a 750 ml bottle. Its lavender vodka and gin have an added dimension of being vapor-infused. This distilling technique allows the flavored herbs to be infused instead of directly added.
Pandemic restrictions have also made things harder. Baddour was forced to close the old tasting room because of financial constraints during the pandemic but kept the spirit of the community going through a downsized private tasting room for people to stop by on weekends. She could no longer make cocktails in front of people and improvised by creating bottled cocktails for people arriving.
"It was tough because the old tasting room was generating a lot of revenue. Getting through that led me to create a private tasting room," Baddour said.
People can go to hmbdistillery.com to learn more about the distillery.
(650) 344-5200 ext. 102