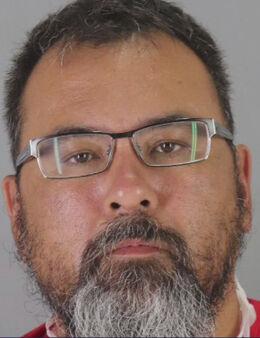 The former treasurer for Foster City Little League has been charged with six felonies for allegedly embezzling nearly $105,000 from the organization during the three years he worked for it, according to the San Mateo County District Attorney's Office.
Jeff Aspillera, 47, has not yet been arrested, though a warrant for his arrest has been issued by the Foster City Police Department, said District Attorney Steve Wagstaffe. Aspillera's lawyer, Robert Beles, said he's arranging for his client to make a court appearance July 28.
Beles described Aspillera as having a "good background and no prior criminal record," but declined to comment on the charges. Aspillera is a former San Mateo police officer who lived in Foster City while working for FCLL, but has since moved, Wagstaffe said.
President of FCLL David Saito on Wednesday said in a statement it's a challenging time for the organization, but suggested it will recover.
"This is going to be a challenging time for the entire FCLL community, but like everything else in 2020, we will get through this and be stronger for it," the statement reads. "Our community remains strong, and our league continues to be supported by all the volunteers and sponsors on and off the field that keep baseball going in Foster City."
Wagstaffe said he was told FCLL at one point was "in great danger of having to go under due to the theft."
The alleged thefts spanned Aug. 31, 2016, through Sept. 11, 2019, while Aspillera served in the volunteer and unpaid position, which put him in charge of FCLL's financial records and accounts, Wagstaffe said.
As treasurer, Aspillera was given a credit card for all FCLL-related expenses, which he used to make purchases for himself, including a round of golf at Mariners Point Golf Center, gas, snorkeling gear, an Apple watch, TV and food, Wagstaffe said.
Aspillera also made ATM withdrawals from FCLL accounts, direct transfers into his personal account and wrote numerous checks made out to cash, Wagstaffe said, adding "there's no reason for that because FCLL doesn't keep petty cash or cash on hand for transactions."
FCLL officials were alerted of the alleged embezzlement in 2019 after the organization's board asked Aspillera to let someone else become treasurer as he had been at the post for three years, Wagstaffe said.
Aspillera allegedly refused to turn over the financial records in his possession and kept telling the board "you don't need a new treasurer just leave the job with me," Wagstaffe said.
When a new treasurer was selected, Aspillera allegedly declined to turn over financial records to her as well so she went to the bank in charge of FCLL's accounts and discovered a "huge depletion in the balance of account and a whole variety of transactions on the credit card that weren't fitting," Wagstaffe said.
Aspillera also allegedly failed to pay for insurance for the organization, Wagstaffe added.
A thorough audit was completed and an investigation was conducted by the Foster City Police Department that led to the felony charges, Wagstaffe said.
In the statement, Saito said the FCLL board refrained from making any public statements on the case that could hinder the investigation as instructed by the Foster City Police Department. The only other statement made by the organization was in November 2019 when it alerted the community that police were investigating financial irregularities in its accounts.