Plans to construct a comprehensive network of seawalls and levees to protect the Peninsula from projected sea level rise are moving forward, with the early phases of design work for a portion along the Bayshore in Millbrae and Burlingame slated to begin this year.
Sizable portions of both cities could be inundated in coming decades as melting polar ice is expected to raise global sea levels by multiple feet over the next century. In response, a countywide effort calls for infrastructure to be built with a height 6 feet above the current elevation of a "100-year flood" — an event with a 1% chance of occurring in any given year. In Burlingame, that means walls will be built up to 16 feet or more.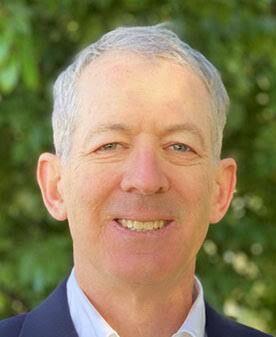 "We're the most vulnerable county in the state in terms of population, number of homes, property value," said Len Materman, who heads OneShoreline, the agency tasked with overseeing the county's sea level rise infrastructure.
Water levels have a 66% chance rising by more than a foot in the next 30 years, and 2.5 feet by 2100, according to the state sea level rise guidance document, which notes the numbers could be much greater depending on environmental conditions.
A Civil Grand Jury report last year estimated nearly $40 billion in property in the county was at risk due to long-term erosion and flooding. In Burlingame, the majority of land east of Highway 101, the highway itself, and a sizable strip west of the highway are projected to be inundated within the next 100 years if no action is taken.
OneShoreline hopes to have selected a consultant to complete design work for the Millbrae-Burlingame infrastructure by the end of this month, and over the next four years identify total costs and close any funding gaps, in addition to completing necessary environmental impact studies.
Matermen said that in addition to offering protection from rising waters, the project would seek to improve the "aesthetics and the connectivity" of the Bay shoreline.
"We're not just all about walling off people from water. We're also about creating assets and we view the Bay shoreline as very much a key asset of Burlingame and other communities," he said.
So far the agency has secured $4 million in funding from the state budget, which Matermen said will cover part of the design work. Additional money is planned to come from a mixture of government and private sources. Burlingame is planning multiple large developments near the Bayshore that will likely be required to chip in.
"All of this is expensive work and the private sector's part of it, but there's also a role for us and the city's and San Francisco airport in getting us to that point," he said. "I want to be clear there will be future conversations about completing the funding even just to get to the construction."
Estimates to complete all needed infrastructure for the county, which includes also a wall around Redwood Shores, along the water in East Palo Alto, and near various creek and watersheds and on portions of the western coast, could be upwards of a billion dollars. Some projects are being led by local jurisdictions, others by OneShoreline. Walls around SFO and Foster City are being constructed independently.
"We're fortunate in this county that we have such a collaborative group of cities and a county that is so overarching and supportive," said Councilmember Donna Colson, who also sits on the OneShoreline Board of Directors. "I'm concerned about Burlingame, but I'm also concerned about our very-low-income neighborhoods that are very vulnerable and won't be able to finance this."
Matermen said the agency is nearing completion of its first project, a $8.6 million underground culvert to divert stormwater away from a group of mobile-home parks near the Bayfront Canal that were subject to frequent flooding.
He said a long-term funding source to help finance future projects is being sought, likely in the form of a countywide parcel tax.
Councilmember Michael Brownrigg said that while the city "plans for the worse" by constructing the wall, it was also important to continue the work of reducing carbon emission driving the planet's warming.
"I think what all the data shows is that we have to fend against, sadly, a much higher projected sea level rise much sooner than experts were saying even a decade ago," he said. "This is a left hand and right hand thing, we need to reduce carbon in the environment, we know that. The problem is the world and our nation isn't moving fast enough."