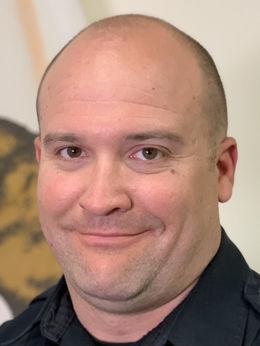 The San Mateo Police Officers' Association (SMPOA) understands the public's trust in law enforcement has been greatly degraded by the in-custody death of George Floyd, along with other disturbing incidents occurring in its wake. We too, mourn the loss of innocent life and seek solace in the fact the perpetrators will answer for their actions.
The SMPOA has taken notice of comments by some members of the public and a few of our elected officials regarding police response during the protest held in San Mateo on June 3, 2020. They are concerned, even outraged, by the number of officers at the protest, with some dressed in safety equipment and armed with less lethal force options. 
We understand the presence of officers outfitted in "riot gear" may have offended some people. Please know we don't use this equipment to intimidate. Rather, it is a prudent, standard safety measure taken at large demonstrations within the context of nationwide violent, civil unrest. The donning of this "controversial" type of equipment during crowd control situations is an industry standard. Officers wearing a helmet at a large protest is akin to wearing a seat belt while driving.
Deployed to protests in other jurisdictions just nights prior, our members recognized specific demonstrators, who engaged in illegal, riotous behavior (throwing rocks at officers), present at the San Mateo event. Witnesses here saw demonstrators filling backpacks with rocks along the route to the police department. Should the event turned violent, we needed to be prepared, and would have been derelict in our duties otherwise. I've personally seen officers without helmets, without warning, get seriously injured by thrown projectiles. We are extremely grateful the protest was peaceful, and no one was hurt.
In addition to the possible threat of violence, upon arrival at the police department, protesters continued to march past our parking lot where they were to gather, and instead surrounded the police building on two sides. Approximately 200 protesters who led the front, continued on overtaking the intersection of East Hillsdale Boulevard at Saratoga Drive. Initial movement and comments by instigators indicated movement toward the freeway. This action led to the higher profile of "riot officers" at the east intersection of Franklin Parkway at Saratoga Drive, a freeway off-ramp and strip mall area. The group, deterred by officers, then took over East Hillsdale Boulevard (both directions) as they marched west toward South El Camino Real. Potential threats of rioting and looting at Hillsdale Shopping Center, coupled with this unplanned break from the gathering, caused an increased response in the area of the mall. 
Additionally, several protesters at the police department attempted to scale the walls, causing concern for staff inside. When this was discovered, additional officers were deployed swiftly to provide security for a potential overrun of the building. Also unbeknownst to the public, an armed subject was spotted on the roof of a business. This also heightened police response.
For two hours, our members endured the waving of signs threatening them, taunting, yelling and continual berating to include threats of harm to family members and the release of some home addresses. They have served the San Mateo community appropriately and did not deserve that. Ensuring the safety and working conditions of our members is the primary mission of the SMPOA. Having officers equipped to handle potentially dangerous situations should not be controversial.
As president of the SMPOA, I am proud of the conduct of our members during the protest. To me, the protest was a success for all involved by every metric. Our officers used no force and made no arrests. There were no reported injuries and we received no reports of property damage. The people of San Mateo exercised their right to peacefully assemble and aired their grievances. The SMPOA will continue to support and protect these rights.
I am also proud of the relationship San Mateo police officers have with the residents of this diverse, inclusive city. We are dedicated to maintaining and improving that relationship. I write this simply to explain and to dispel any notion that our intent was to suppress free speech. Our members are experiencing this turbulent time in our nation's history alongside you. Our oath is to support and defend the constitutions of the United States of America and the state of California. We will continue to do everything in our power to protect the safety, security, and rights of all San Mateans, and hope to do so in partnership with the community.
To show your support for your city's police officers, please contact your councilmembers and other local officials.
Rory McMilton is the president of the San Mateo Police Officers' Association.