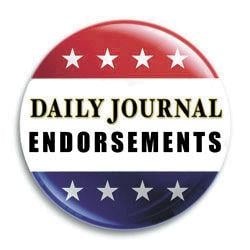 From voting access and climate change to transportation and support for the immigrant community, Assemblymember Kevin Mullin has led the way on the Peninsula on a range of legislation that covers common-sense changes to sweeping reform.
Since he was elected to the Legislature in 2013, Mullin has been known for his workhorse mentality and responsive legislation that makes things better.
His time in public service started in support roles in legislative offices, but he also proved himself early in elected office. Before his election to the Assembly, he was a highly capable and thoughtful councilmember and mayor of South San Francisco focused on the dual issues of financial stability and community safety. He was a stabilizing force when the Old Town neighborhood was shaken by a triple murder and took the lead in calming the community and providing the resources for police to capture the suspects. There, he was also an early supporter of Caltrain electrification as a member of the Metropolitan Transportation Commission.
From there, he hit the ground running and is likely most known for his election reform legislation that includes state funding for certain recounts, allows high school students to work polling centers to ease language access and a highly successful and popular all-mail ballot pilot program.
He also took on disclosure in online political ads by strengthening requirements that funders of ballot measures and independent expenditures be disclosed online in addition to TV, radio and print.
He fought for legislation that would require numbers on paper license plates to eliminate toll evasion and aid police in capturing criminals. He aided affordable housing through tax credit legislation. He passed legislation that encourages tax incentives to promote biotech companies, research and development and support the Peninsula's innovation economy.
His legislation clarified the definition of extortion to include threats of reporting a person's immigration status to prevent unethical employers from using immigration status as a means to avoid paying workers or other workplace abuses.
His legislation provided additional funding from Proposition 63 in the range of $1 billion to support community mental health and alcohol and drug services and another bill temporarily exempted zero-emission transit buses from the state portion of the sales tax as a way to advance the deployment of zero-emission buses in California.
This is a partial list, but it is strong evidence of a results-oriented leader who goes about his work in a quiet and efficient way. It is also a strong track record of accomplishments in listening to the community and authoring legislation with the sole goal of making it better.
Nine years of legislative experience is the right foundation for a role in Congress, but it is important to recognize the quality of the work and the quality of Mullin's work is high. In addition, Mullin has the experience as speaker pro tem in running legislative sessions and working in his aisle and across it with legislators from an incredibly diverse state. That's of upmost importance for someone seeking a role in Congress, with its current challenges of partisanship.
If Mullin were not running, Burlingame Councilmember Emily Beach would be a rock-solid choice. She understands the issues and would represent the district well. San Mateo County Supervisor David Canepa is to be admired for his energy and attention to constituent services. Gus Mattammal has unique insights and brings an interesting perspective to the table.
Yet, when the dust settles, Mullin is the absolute crystal-clear choice. Serving this district will take someone with a deep understanding of both its unique challenges and tremendous opportunities. And representing this district in Washington, D.C., will take someone who can both navigate the perils and potential of national politics with both the poise and promise requisite to represent the next generation of leadership that both our district and nation deserve. Now, it is incumbent on all of us in this district to choose the right person. And that person is Kevin Mullin.