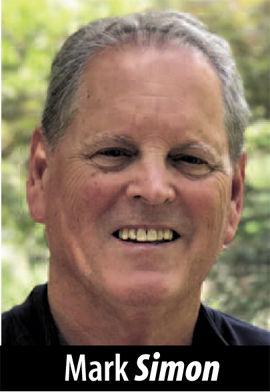 Redwood City residents have been awash the last few days in mailings and online ads for a "timely, accurate and unbiased" new, online-only news source called RWC Pulse.
It is a project of Embarcadero Media, which operates the Palo Alto Weekly, among other publications in Santa Clara County and the East Bay.
Bill Johnson, Weekly publisher and president and CEO of Embarcadero Media, said RWC Pulse should publish its first stories by this time next week.
Two journalists have been hired for the site: Editor Michelle Iracheta, who has worked as a reporter for the Houston Chronicle; and Lead Reporter Leah Worthington, whose experience includes reporting and editing at an East Bay magazine and launching a podcast.
They both speak Spanish and have extensive social media and digital experience. Their hiring goes to the heart of the goals of RWC Pulse, Johnson said. 
"What I set out to do was not simply go after a traditional journalist," Johnson said. "I didn't want to approach this as though it was a newspaper. … This will be a test of how well local journalism can begin serving their entire community instead of the traditional power structure."
The plan is to create a platform for news and serve as a site for interactive discussion, opinion and debate throughout the community, he said.
"We want this to really engage people," Johnson said.
RWC Pulse will hold community events and engage in outreach "into all segments of the community," he said. It will pursue traditional journalistic standards of fairness and balance and "doing quality journalism. … It's not enough to say there was a 4-3 vote. It's equally important to try to explain to readers the implications of that action," he said.
The online publication will not depend on traditional newspaper advertising, but will seek sponsorships from community-minded businesses, akin to the kind of brand-building spots heard on public radio, he said. These will come with advertising packages, clearly labeled, and spotlight features on sponsors.
RWC Pulse also will seek subscriptions from community members who volunteer a few dollars a month, again, like contributors to public radio. There will be no paywall, he said.
For now, signups are free and Johnson said about 1,000 people have subscribed so far. He expects that to be more than 3,000 in the next 30 days.
There are other daily publications that circulate in Redwood City, of course, most notably the Daily Journal and the Palo Alto Daily Post. Climate Magazine maintains daily online news content. But this is the first daily news publication since the late, lamented Redwood City Tribune to plant a flag in the city.
HIKE: Junipero Serra High School needs no special help from me to defend itself, but a recent screed by an online sports editor was striking for its puzzling hostility toward the school and, in particular, its varsity football coach, Patrick Walsh.
The piece appeared on SFGate, an online media spinoff of the San Francisco Chronicle. It was authored by Sports Editor Alex Shultz, who appears to have prepared for the job by being an editorial assistant (read: news clerk) with GQ. You can glean everything from the headline: "Bay Area football powerhouse Serra is screwed because of their coach's apathy about vaccines." This has to do with a big game that was canceled because players on both teams were out due to COVID exposure.
The weird thing is the unrelenting way Shultz blamed Walsh for not insisting his players get vaccinated, and the author's equally unrelenting effort to appear as a hard-hitting journalist.
What Shultz appears to overlook is the obvious — Walsh does not make policy for Serra or the Archdiocese of San Francisco. He is just a football coach. Indeed, the vaccination policy of both Serra and the Archdiocese is that there is no vaccination policy. The Archdiocese's website includes statements from Archbishop Salvatore Cordileone that getting vaccinated is a personal choice. Indeed, the archbishop seems more concerned about vaccines that are alleged to have used stem cells from aborted fetuses.
There is no common national, state or regional vaccination policy, a source of considerable frustration for those of us who think this coronavirus might go away if everyone got vaccinated. This leaves individual organizations to make their own decisions, which is why any vaccination policies are being implemented inconsistently. To eviscerate a football coach for failing to make policy for the organization he serves looks more like a writer hoping someone will, please, please, pay attention to him. Besides, based on my own experience with the broad category of high school football coaches, I really do not want them making health policy.
Mark Simon is a veteran journalist, whose career included 15 years as an executive at SamTrans and Caltrain. He can be reached at marksimon@smdailyjournal.com.