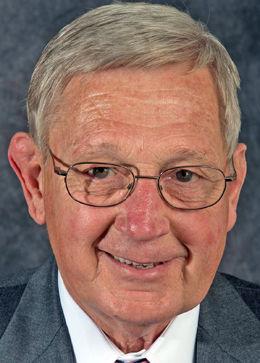 Thomas C. "Tom" Mohr, longtime teacher, principal, school administrator, superintendent, college president and college board trustee, died early Wednesday morning.
Born and raised in Ohio, Mohr moved to the Bay Area more than 50 years ago and embarked on a career in public education, serving as a high school chemistry and math teacher, principal at three different high schools in San Mateo County, as assistant superintendent and ultimately as superintendent of the San Mateo Union High School District. After his retirement from the high school district in 2004, Mohr served as president at Cañada College for six years and as a trustee of the San Mateo County Community College District. He also served on boards, commissions and committees and received countless awards and recognition over his five decades of public and community service.
The college district sent out a community message Wednesday about his death. It was at the district that Mohr last served the public in a long career that carried him through a number of jobs as an educator. He last served as a member of the San Mateo County Community College District Board of Trustees for four years until 2018.
"Tom's life was filled with family and friends who loved and cherished him and who he loved and supported, including so many within the SMCCCD," according to the message to the community from Michael Claire, chancellor of the community college district. "He was a mentor to countless teachers and educational professionals throughout the county, an advocate for equity, diversity, fairness and social justice, and a man of deep integrity and compassion; he was a true humanitarian. Tom had unwavering principles in protecting and promoting the needs of underserved, disadvantaged and marginalized people throughout the community and he never lost sight of the need to have tough conversations and make difficult decisions in order to do the right thing to help people."
Mohr was a voracious reader and consumer of information and he was learning until his last day. In those rare moments of quiet, Tom enjoyed watching Cal football, hiking, exploring the coast, fishing, playing with his dog, connecting with friends and, of course, consuming any desserts or sweet foods that he could get his hands on, according to the college district's message.