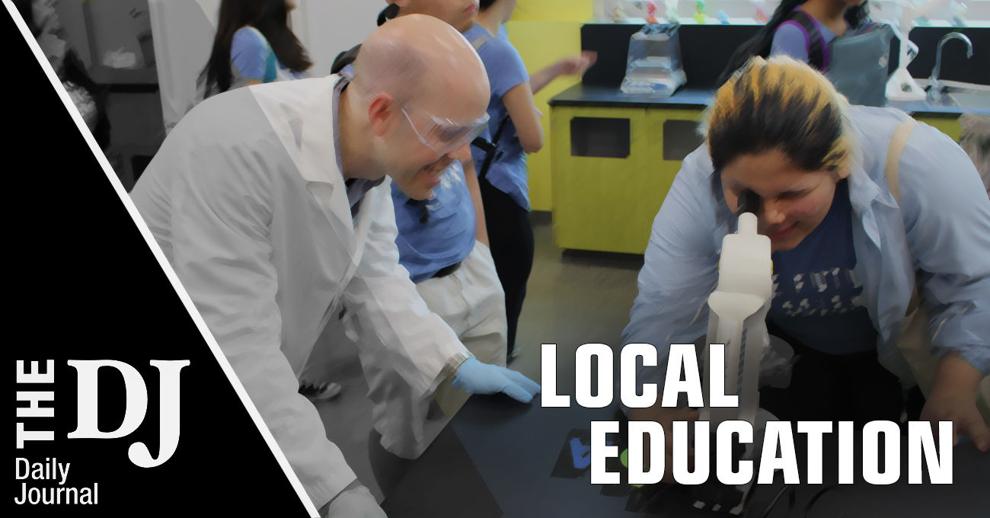 A proposal to amend the math program in the San Mateo-Foster City Elementary School district roiled some parents who are concerned officials may remove a chance for students to accelerate their learning.
The district Board of Trustees discussed Thursday, March 25, plans to offer a single math curriculum in sixth grade, which could alter a pathway program offering qualified students a chance to finish algebra while in middle school.
Officials framed the issue as an opportunity for students across the district to build their confidence for future success in math at a pivotal time in their education, but many parents differed with that perspective.
Larry Albert was among the roughly dozen speakers who urged officials not to make any decision that would limit the advanced math program available to selected students.
"I think you will find a lot of families, or parents of children who have this aptitude, will be quite eager to have this program continue," said Albert of the existing program.
No decision was made at the meeting, as the discussion spanned into the early hours of Friday, March 26, and board members were not able to offer their thoughts on the proposal around 1:30 a.m.
Officials agreed they will continue examining the issue and bring it back for a more comprehensive discussion at a forthcoming meeting. They also committed to broad outreach to parents, noting the intense focus on the proposal.
As it stands, fifth grade students in the district with an aptitude for math can test into a compacted math program that will allow them to finish algebra before graduating middle school.
Advocates for the program lauded it as a vehicle for advancing the interest of young learners who have a special talent for math, and parents of students who graduated through the pathway credited it for their child's swift development.
Officials noted the inequitable outcomes of the district's overall math program, citing studies showing that those not eligible to participate in the accelerated track struggle once they get to high school.
A report from the San Mateo Union High School District showed 71% of San Mateo-Foster City Elementary School District students met the University or California or California State University math standards for high schoolers.
When looking more closely at the figures, officials found that Latino students disproportionately have a hard time in high school math compared to their white and Asian classmates.
With hopes of closing the achievement gap, officials looked to studies showing that grouping students together in elementary school improved outcomes for all students and that later grades were more appropriate for math acceleration.
If the district wished to overhaul its math curriculum, officials noted the time could be right because financial aid paid by the government to address learning loss due to the pandemic could be spent on professional development.
As officials consider the proposal, high school teacher Jenna Carson urged them to preserve a system that will allow students to finish algebra by the time they graduate middle school.
"Algebra 1 in eighth grade is the key and do not approve any plan that does not provide algebra 1 in eighth grade," she said.
To more fully understand the proposal, board President Ken Chin called on administrators to illustrate the repercussions of how a shift to the sixth grade curriculum may alter options in later grades.
Trustee Noelia Corzo though took a more firm stance in supporting the proposal to amend the district's existing approach.
"This is an equity decision and sometimes there are tradeoffs," she said. "And what we have been doing has not been working for all our students all of the time."
Trustee Shara Watkins concurred, while expressing disappointment that the only feedback officials received was from members of the school community wishing to preserve the status quo.
What's more, Watkins said she was dismayed that so much of the conversation was about the idea that the district was limiting its options, and not that efforts were being made to improve outcomes for disadvantaged students.
"Removing what is essentially tracking from our school district shouldn't feel like something is being taken away," she said.
Trustee Lisa Warren maintained a slightly different perspective, though, hoping the district continued offering some form of accelerated program for those who want or need it.
"My concern is that we continue to ensure that we keep an eye out for those kids that need that spark — that spark of an advanced math class," she said.