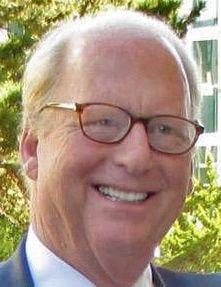 Having largely been shut out of federal COVID-19 relief aid, undocumented residents countywide now have the opportunity to seek financial assistance following community philanthropic efforts and the San Mateo County Board of Supervisors approval a $2 million grant to the San Mateo County Immigrant Relief Fund. 
"That million dollars we put in now and money from philanthropists, that's going to go for rent and for food. It's going to go right back into our community and is going to have a multiplier effect for our economy. So if you think about how this could possibly help in the long run of the economy, it will because it's going to go right back into our communities," said Supervisor Don Horsley.
The initiative, brought up by board President Warren Slocum and Horsley, provides $1,000 of financial assistance per household to community members ineligible for federal assistance due to their immigration status. The maximum contribution to a single household would be $2,000 upon a second round of grant distributions, if funds are available. 
The board was originally asked to grant a million dollars in assistance to the fund but opted to provide twice the proposed amount following a $5 million contribution by John Sobrato, the founder of the Sobrato Philanthropies, an organization focused on providing assistance to Silicon Valley based nonprofits. With additional contributions, the fund now has $8.9 million to distribute amongst applicants. 
"Many of our families are struggling and suffering because they are unable to receive this stimulus fund. ... People are using their vacation and sick pay to pay their rent. People are paying their rent instead of feeding their families, so this would give them temporary relief and my hope is that with your support we can really help the most vulnerable in our population," said Nadia Conrad Bick, a South San Francisco resident and community organizer with Faith in Action, a faith-based advocacy group.   
Following the county's mid-March shelter-in-place order many businesses shut down, sending their employees home without jobs. Citizens had access to unemployment benefits which were boosted with an extra weekly $600 from a federal benefit program along with a one-time $1,200 stimulus check. Members of the undocumented community had access to none of those benefits. 
A one-time state-funded grant between $500 to $1,000 has been offered to undocumented adults ineligible for federal assistance, though those funds have largely been depleted with a need for help growing. 
"Every day I communicate with families within this community and every day the anguish is bigger every time. ...Today I am happy because I have good news to give to them. There's a small light of hope," said Isabel Perez, a resident of Daly City and a member of Faith in Action who communicated during the remote meeting through a translator. 
The San Mateo County Immigrant Relief Fund will be managed and distributed by local nonprofits all focused on assisting underprivileged communities including the Legal Aid Society of San Mateo County, Samaritan House, Faith in Action Bay Area and Mission Asset Fund. 
Supervisors will consider granting an additional $3 million to the fund in August after assessing the state of Measure K funding which are dollars gathered through a half-cent retail tax. While Supervisor David Canepa and Horsley expressed interest in granting the full contribution of $5 million or an amount close, the board decided to revisit the issue at a later date due to recently providing substantial assistance through Measure K funds to those experiencing COVID-related financial setbacks. 
Following the approval of the item, a study session was held to address cuts to initiatives slated to receive money through Measure K funds in light of an expected $20 million deficit to the fund. Staff estimated a total of $20,450,543 could be saved after a series of cuts in select areas. 
All of the $1.5 million given to the Fire Protection Services' fire engine replacement fund is in consideration for reduction as well as $6 million of the $8 million granted to a construction project providing water to the Pescadero Fire Station and School. Staff said they and the state are working to find water for both locations. 
An additional $5 million would be reduced from the Department of Housing and county staff also said they were looking into halting a 3% increase to wages for county employees. Supervisors have also been encouraged to look for reductions in discretionary funds granted to each district, providing an additional $2 million in funding. 
County Manager Mike Callagy said potential cuts would be re-evaluated after revenue from the retail tax can be better assessed.