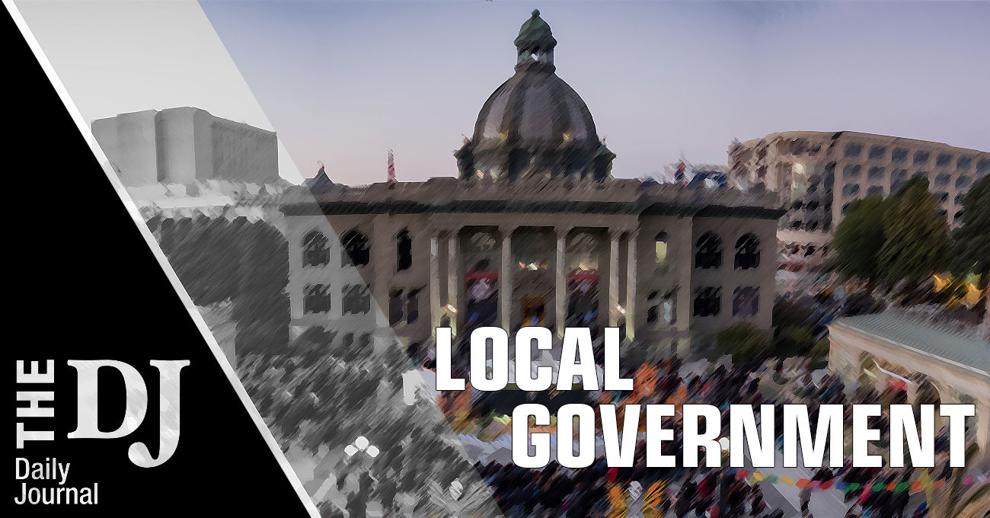 In an effort to chart a path for more housing, improved thoroughfares for pedestrians and bicyclists and a variety of businesses and services in unincorporated North Fair Oaks, San Mateo County officials last week approved several zoning changes expected to bring the North Fair Oaks Community Plan to life.
Adopted in 2011, the North Fair Oaks Community Plan set a vision for future development in unincorporated county land largely bounded by Redwood City, Atherton and Menlo Park. Aimed at improving the quality of life for North Fair Oaks residents, the long-range planning document established land use, housing, health, circulation and infrastructure policies and called for specific zones to be updated to reflect the goals outlined in the plan, explained Joe LaClair, planning services manager for the county's Planning and Building Department.
The last of three phases of rezoning, the effort to update the zones of a stretch of Middlefield Road and a light industrial zone west of Bay Road took shape over the last two years at meetings of community stakeholders, a technical advisory group and the North Fair Oaks Community Council, noted LaClair at the Board of Supervisors' July 23 meeting.
In 2015, officials approved zoning changes to a stretch of Middlefield Road between First and Eighth avenues allowing a wider variety of uses in an area previously zoned for neighborhood businesses. Officials in 2017 updated the zoning for stretches of El Camino Real and Fifth Avenue to allow for a greater mix of residential and commercial uses and some new development in the commercial zones, according to a staff report.
Since 2018, community members and officials have weighed in on changes to the allowed uses, maximum building heights and densities as well as parking and design standards for zones near a Middlefield Road railroad spur and in two industrial parts of the neighborhood, a section north of Second Avenue and east of Fair Oaks Avenue and another one between Edison Way and the Southern Pacific railroad tracks, explained LaClair.
The zoning changes near the Middlefield Road railroad spur are expected to foster ground-floor retail and housing near the site of a proposed mixed-use development dubbed Middlefield Junction and expected to provide more than 100 units of affordable housing, he said. Though he said existing auto repair and auto body businesses would be allowed to remain as long as they're in business, he said future such businesses would not be allowed in the zone.
For the industrial areas north of Second Avenue and east of Fair Oaks Avenue as well as between Edison Way and the Southern Pacific railroad tracks, the updated zoning would allow for lighter industrial uses and live-work developments in parts of the zone but will impose restrictions on traditional offices to ensure the area is preserved for industrial uses, said LaClair.
In response to Supervisor Warren Slocum's question about whether big box retail and chain stores would be allowed in the zone, LaClair said the small size of the parcels along Middlefield Road might not be attractive to a developer of a larger chain store, and noted those uses would require a use permit that officials would have the discretion to approve.
Slocum commended county planning officials and those who weighed in on the changes for participating in a series of community meetings and making the changes a reality in the last year.
"The outreach that they did with this rezoning effort I think was unparalleled," he said, according to a video of the meeting. "It's been a long road."