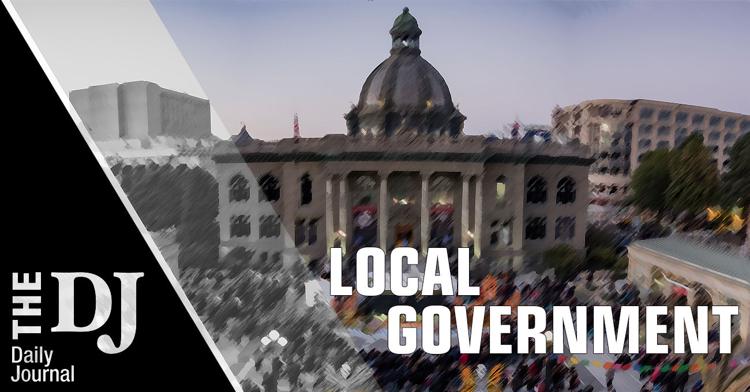 Out of urgent concern, the Redwood City Council passed a series of all-electric reach codes Monday night, frequently referencing unprecedented wildfires and unhealthy air quality as environmental red flags requiring action by the region. 
The reach codes are meant to reduce greenhouse gas emissions through development requirements which would require all new developments to use fully electric appliances. The codes will need to be reviewed and approved by the California Energy Commission following a 60-day public comment period before taking effect and no existing structures would be affected by the changes. 
"This is what we're facing today. A worldwide pandemic, poor air quality and wildfires that threaten our homes," said Charley Peebler, the 16-year-old founder of nonprofit Heirs to Our Oceans. "Get rid of gas. It's a fossil fuel that only contributes to the chronic crisis. We can postpone these changes no longer. … Think about your children and grandchildren and become the hero and not the villain of their story."
The council approved eight out of 11 proposed reach code exemptions, as recommended by staff. Exemptions include 100% affordable housing developments, commercial developments with kitchens, medical facilities, scientific labs and instances of infeasibility. 
"It's time to adopt the reach codes. … I think it's a start. They seem like a lot and maybe they can be combined when you think about water heating for science or hospitals, things like that might be compatible … given the goals. But I don't want to lump them in a way that might be difficult," said Councilwoman Alicia Aguirre, expressing support for more specific reach codes which can help staff and developers through the application process. 
Some councilmembers and public speakers shared concerns for how many proposed developments would receive exemptions if all eight recommended exemptions were approved. After reviewing three years of construction applications, staff found that up to 58 new developments could be made all-electric each year, which covers the average number of applications the city receives annually, including accessory dwelling units. 
Concerns were also expressed for power grid capabilities once all-electric developments are widely implemented. Echoing concerns by some speakers, Councilwoman Janet Borgens called for instabilities within electrical grids to be addressed, referencing recent Bay Area power outages caused by heat waves and outages within the city caused by a downed power line. 
Staff noted heat waves exposed vulnerabilities at natural gas plants as well, forcing similar power shutoffs. Councilmembers agreed the reach codes should be re-evaluated regularly after implementation. 
The council also voted to uphold a Planning Commission decision to deny the owners of a single-story home in the Palm Park neighborhood an architectural permit for a second-story addition. Commissioners cited concerns the two-story home would fail to adhere to the character of the predominantly single-story-home neighborhood. The home is neighbored by single-story homes on either side but other two-story homes and a duplex exists nearby. 
The proposed plan would have brought the home to 3,744 square feet. A floor area ratio ordinance, which places a soft cap on any development over 3,000 square feet or 45% of the lot, requires projects above either figure to be reviewed by the Planning Commission. Some appeals, as in this case, may be brought to the City Council, a step Councilman Ian Bain said is not "a great use of the council's time." 
Matt and Kelsey Lopez, the owners of the home, implored the council to approve their appeal to allow for the young family to grow within the city. Neighbors living directly next door, Taylor and Richie Fanti, also spoke in favor of the addition and other neighbors signed a petition approving the development. 
"[The petition] wasn't a hard sale. Our neighbors love them and want to help them continue growing their family on our block," said Taylor Fanti, who said she felt saddened by the idea the Lopez family would have to move to accommodate their growing family. 
Despite support from the neighborhood and Aguirre, Councilwoman Giselle Hale and Vice Mayor Shelly Masur, and a recommendation by staff to grant the permit, the remaining four councilmembers voted against the appeal. 
The council also approved an agreement with the live entertainment company Zoppe Circus to offer a drive-in version of the annual show held in October. The event will be held at the Port of Redwood City and will take place over four weeks as done in years past. Zoppe has agreed to provide an increased number of shows, having performed 36 in 2019 and will feature a jumbotron screen for increased viewing. 
Also adopted was a parking ordinance amendment which will make it legal for someone to sleep in their vehicle. The ordinance also bans overnight RVs and established a two-hour parking zone on Oddstad Street between the hours of 9 a.m. and 6 p.m. The ordinance changes will take effect Oct. 14.