Nini's Coffee Shop in San Mateo is going up for sale, with hopes a new owner will keep the spirit alive at the venerated eatery that has served customers at 1000 N. Idaho St. since 1968.
The Peninsula institution on the San Mateo and Burlingame border near Highway 101 has been closed since the pandemic in March 2020. Owner Rick Swartz has been running the business since 1973 after taking over from his mother, Nini, and his father, Wally. The unique coffee shop features an L-shaped room with memorabilia covering the walls built up over many years. A menu that Swartz painted in his garage and repaints with new prices is prominently featured, while the popular hot lunch specials and items like omelets, home-fried potatoes and biscuits with gravy were favorites with customers.
Broker Greg Cohn, with Coldwell Banker Commercial, said Swartz is listing two buildings for sale. The 1000 N. Idaho St. location houses Nini's and includes a three bed and one bath apartment and is being listed at around $2.5 million. A warehouse building next door at 1006 N. Idaho St. will be listed at around $1.9 million.
"We are hoping that someone wants to re-create what Rick once had," Cohn said.
The property is expected to hit the market Monday, July 12. Cohn noted Swartz owns both properties and are for sale separately, but Swartz would like to sell both to the same person. Cohn said the highest and best use of the property when sold would be to continue to have Nini's remain in some form.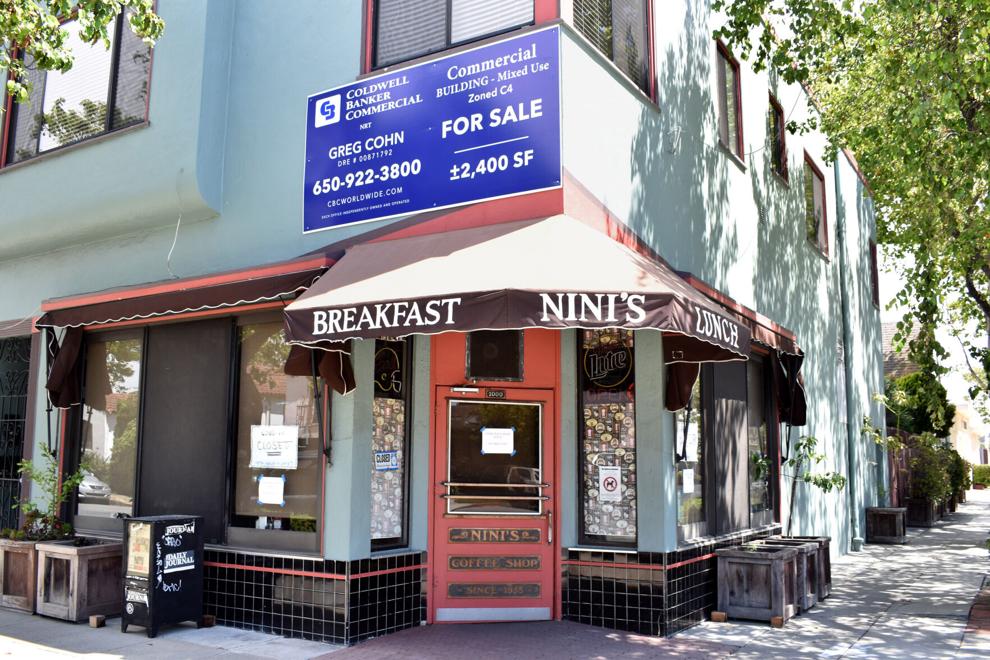 Swartz has written a history of Nini's Coffee Shop, called "Blink of an Eye," describing how his parents, during their early years, dreamed of opening a restaurant and being their own bosses after they met in a San Francisco restaurant they both worked in. They got that chance when they opened their dream restaurant in 1955 at 19th Avenue and Randolph Street in San Francisco, with Swartz and his sister helping from a young age. His parents opened their second restaurant in San Francisco in 1962 at 18th and Bryant streets. They then bought the property at their current San Mateo location, described by Swartz as Nini's number three.
When the family bought Nini's, at the time, it was a grocery store and deli combination that the family converted into a coffee shop. Nini's became known for its hot lunch specials and its great food, service and portions. Swartz originally planned to follow friends to work for the fire department before taking over in 1973 due to his parent's health, and he has been a part of running Nini's ever since. Throughout the years, the store has been special for him and his family and employees, filled with memorabilia, memories and pictures that tell stories about his family and the community.
Swartz said the secret to Nini's success wasn't just the food but the spirit and belief that every person who walked into Nini's was equally important to him and his hard-working and dedicated employees. All he could do was thank the thousands of loyal patrons that have walked through the doors of Nini's and for all the years of love and support.
People have been calling Cohn nonstop since a sign went up in front of Nini's advertising its upcoming sale. Many have called to express interest in the property and business or express their sorrow at the closure of an iconic place serving people for generations.
"This is another one of those mom and pop businesses that might never come back because of what happened during COVID," Cohn said.
(650) 344-5200 ext. 102