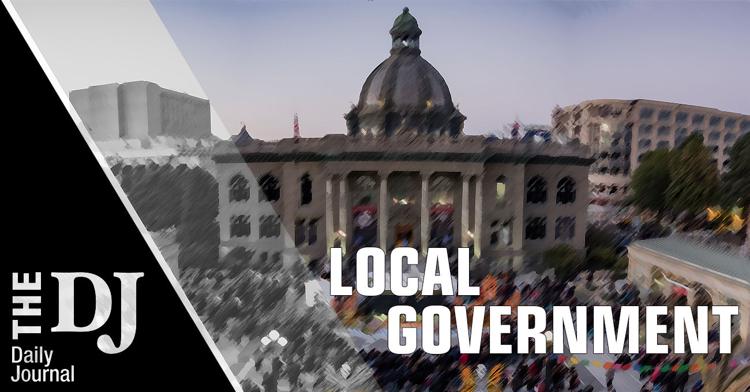 Addressing a community perception that the homeless population is growing, Millbrae officials are set to take a closer look at the issue as well as the potential programs and outreach offered to those needing additional support.
The Millbrae City Council will weigh Tuesday, June 11, assigning two councilmembers to form a committee dedicated to examining issues around homelessness.
Those selected will work in tandem with regional groups formed to combat the public health and safety concerns which some in Millbrae feel arrive with homeless people riding BART to the southern termination of the line.
For his part, Vice Mayor Reuben Holober acknowledged the heightened sensitivities in Millbrae.
"There certainly is a visible homeless population and I think the perception is that it has got a little bit worse in the past few years," said Holober.
As part of the effort to address the issue, city officials are also working alongside law enforcement groups, county agencies, BART and airport officials to build a network of collaborative support groups.
Holober lauded the initiative, claiming there is no simple solution to offering the support needed.
"It's certainly a challenge and certainly not a challenge that Millbrae can tackle on its own because it transcends city boundaries," he said.
Holober said many of the community concerns are focused on the BART station, with an assumption that homeless people will be removed from the train at the end of the line and migrate downtown or into neighborhoods.
"The understanding is that oftentimes at the end of the day, they get off BART and don't have anywhere else to go," he said.
A city report shared a similar observation.
"The vast majority of these individuals are traced back to the city and county of San Francisco. It is further found that these individuals use BART as a primary means of travel from San Francisco to the end of line station," according to the report.
But the issue in Millbrae is not solely focused to the BART station, said Holober, as encampments have been discovered elsewhere with more frequency as well. He acknowledged an eye must be kept to those on the brink of homelessness too, such as those living in cars or RVs on city streets because they cannot afford stable housing.
Holober also recognized concerns could be heightened following Nelson Tolentino allegedly stabbing a teen outside the Millbrae Library in 2017.
Tolentino, a suspected transient with a lengthy criminal record, was ordered in 2017 to report for treatment at the Napa State Hospital after a judge found him incompetent to stand trial for randomly attacking a Millbrae teen with a knife.
The attack triggered safety discussions in the immediate aftermath, during which Millbrae residents raised fears regarding threats posed to the community by the homeless and transient population.
Holober noted the isolated incident should not be used as a vehicle for indicting the city's entire homeless community, while hoping more broadly the forthcoming conversation spurs necessary action.
"Just having more awareness of the issue and the ability to reach out and try to connect with folks I think is a positive step, but there's only so much you can do," he said.
In other business at the meeting, officials stand to approve the Gateway at Millbrae Station mixed-use development proposed at the train station on land owned by BART.
The project is comprised of four buildings that are four to seven stories tall. One residential building features 300 market rate units and 20 units affordable to moderate-income people, plus 13,749 square feet of ground floor retail. The other residential building consists of 80 affordable units reserved for veterans. Another building has 151,583 square feet of offices and 22,534 square feet of ground floor retail and the hotel offers 164 rooms.
Much of the project has been approved, but designs for the hotel as well as other detailed elements still linger.
For his part, Holober suggested most of the hard work is completed while acknowledging more focused conversations are likely on the horizon.
"The devil is always in the details and that is what we'll be discussing," he said.
The Millbrae City Council meets 7 p.m. Tuesday, June 11, in City Hall, 621 Magnolia Ave.