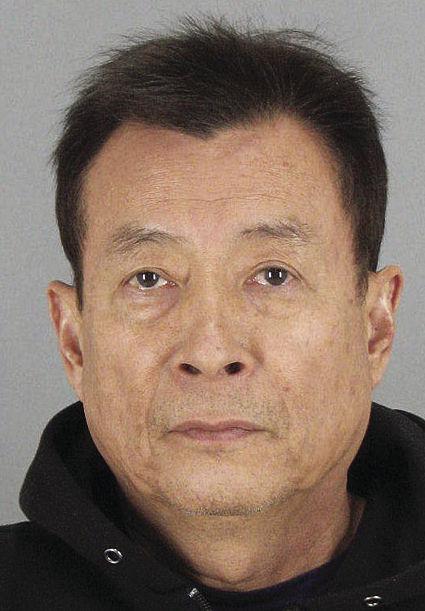 More than 23 years after an 8-year-old girl was kidnapped near the Hillsborough elementary school she attended, a Southern California man found guilty for plotting the abduction was sentenced to seven years to life in prison Friday, according to the San Mateo County District Attorney's Office.
A jury deliberated for less than three hours before finding Kevin Tayueh Lin, 69, guilty of kidnapping for ransom by a jury July 11. In custody on $5 million bail, Lin received 716 days credit for time served, and may be up for parole hearings in some five years, according to prosecutors.
Though Lin allegedly continued to deny responsibility for the Dec. 11, 1995, incident in a report prepared for his sentencing hearing, Judge Robert Foiles allegedly said he found Lin's offense to be particularly heinous, especially given the vulnerability of the girl who was kidnapped. The victim allegedly indicated to prosecutors that she was glad to be able to move on with the rest of her life, according to prosecutors.
Lin is said to have helped plan, coordinate and carry out the scheme to kidnap the girl, who was picked up in a van and held for nine hours. Though Lin demanded some $800,000 in ransom, the girl was dropped off near the San Francisco International Airport without payment, according to prosecutors.
Lin was arrested in late 2017 as a suspect in the kidnapping as he was going through customs at a Southern California airport after a recent trip outside the country. His arrest was the second to come out of three warrants issued in connection with the 1995 kidnapping. A Pasadena man named John Balocca, who was convicted of the crime in 1997 and served 18 years in state prison, and Brian Ming Shieh, another Southern California man who was never apprehended, were believed to have worked together to kidnap the girl. Balocca, who has been paroled, testified as a witness in Lin's trial, according to prosecutors.
A kidnapping charge against Lin was dismissed in March due to complications with the appearance of a witness but prosecutors refiled the charge immediately and his trial started June 19, according to prosecutors.
Though District Attorney Steve Wagstaffe acknowledged Lin's sentencing was a long time coming, he was glad justice was not denied. Wagstaffe commended the efforts of the Hillsborough Police Department for continuing to pursue the case years after the 1995 incident, and noted Lin would not have been arrested if he had not attempted to come back into the country.
"He was able to avoid justice for many years," he said. "But fortunately his belief that we had forgotten about him was erroneous."
Lin's defense attorney Alex Bernstein could not be immediately reached for comment.