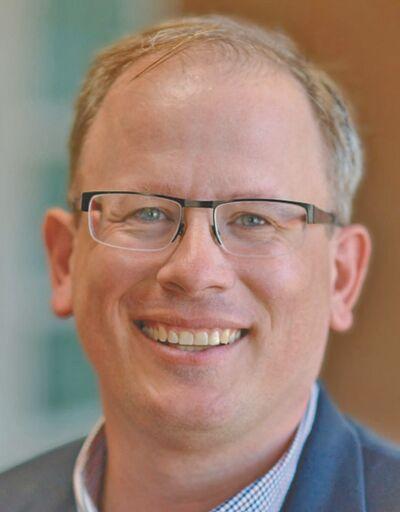 A tweet by Foster City Planning Commissioner Evan Adams that called for monitoring Indians in the United States has drawn community ire, with some calling for his removal from his position.
In a since-deleted post on his private Twitter account, Adams posted, "Time for the USA to start monitoring Indians in the USA and connections to Indian Defence Contractors working with Russia. Shut down the $$$."
Adams said he meant to draw attention to a need for the United States to continue to monitor funding connections that flow from the United States through other countries to Russia following Russia's invasion of Ukraine, such as through defense contracts. He said the tweet was poorly written late at night and, when he reread it the next morning, he immediately deleted it. Adams apologized and said he wanted to make amends and grow from his mistake.
"I apologize for what I did," Adams said. "I own it. I will work to make amends. I did not mean what I said."
Adams said many people have reached out to him and acknowledged he made a mistake and were giving him the opportunity to do better. He said he did not plan to resign from the Planning Commission at this time.
The comments have led to many community members' condemnation, including former Mayors Sanjay Gehani and Richa Awasthi. Gehani spoke during public comments at a March 6 council meeting and said he and others in the community were pained and saddened by the tweet. He said the egregious comments about a large segment of the Foster City community had no place among elected officials and those appointed to committees and called for an agenda item to remove him from the commission.
"Many of us in Foster City have lost faith that Mr. Adams can maintain an unbiased approach void of bigotry towards any Indian who submits a proposal to the Planning Commission, especially since the Planning Commission is the only committee that makes decisions independent of the council," Gehani said at the March 6 meeting.
Awasthi, the first immigrant Indian woman mayor, said the tweet was shocking and deeply hurtful. She noted a lot of work still to be done on equality and accepting people.
"It's concerning, and it fills you with anger," Awasthi said of the tweet.
She also called for his removal from the Planning Commission, citing a critical need to send the right message to the community that it doesn't stand for such behavior. She noted the city had a large Indian population, and the perception of bias given his comments should lead to his removal. The San Mateo County Asian Pacific Islanders Caucus denounced the tweet, calling his remarks xenophobic and dangerous. It asked the Foster City Council to condemn the comments and bar Evans from all commissions and take measurable action to welcome and provide fair access to municipal services for South Asians.
Speaking at the March 6 meeting, Mayor Jon Froomin said he would submit a request to agendize an item to discuss the issue. The request will be listed on a future agenda as an item so the public can see something on the subject is being considered. Putting an item on the agenda will allow the council to talk about the issue and proceed with further actions if desired. Froomin wanted the further discussion to allow Adams and the public to respond to the council. The item would likely come back at a March 20 meeting.
"This publicly available communication is concerning not only to our Indian community but also to me," Froomin said. "I am concerned how this statement from a City Council appointee reflects on our community image and values of inclusivity and diversity."
Planning Commissioner Phoebe Venkat, speaking as an individual at the March 6 meeting, said she was shocked when she saw it but supported Adams and said he was not a racist.
"As a person, as a human, this tweet that was published was not reflective of what he meant to say," Venkat said. "People don't have to agree with me. I'm not here to change anyone's mind."