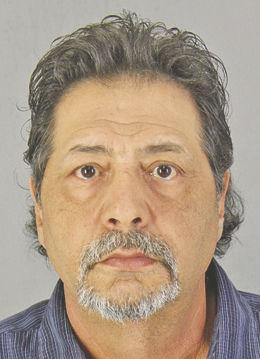 A painting contractor, convicted in the theft of $2.8 million from the homeowners association at Woodlake in San Mateo, had his prison sentence reduced by two years but the restitution upheld.
Michael Anthony Medeiros, 63, of Fremont, was sentenced in 2018 to seven years in prison and ordered to pay $2.8 million for his participation in a scheme involving fake invoices submitted to the condominium association.
A state appellate court ruled Thursday that Medeiros could not be convicted of embezzlement and grand theft for the same conduct. The decision reduces his sentence by two years.
Attorney Jeffrey Glick of Oakland, who represented Medeiros in the appeal, said the dual conviction issue was straightforward.
"He could not be convicted of both offenses," Glick said.
The state court in its ruling said that from 2007 to 2013 the homeowners association at Woodlake paid $2.8 million to the Professional Painting Company owned by Medeiros.
Steve Wagstaffe, district attorney for San Mateo County, said Friday he had spoken with several victims who lived at the 990-unit condominium about the theft discovered in 2013.
"They were incensed," Wagstaffe said.
Medeiros had met co-defendant Susan Lambert in the early 1990s, when she worked for a homeowners association in Hayward, where he had submitted a bid for a painting job, the state court said.
Lambert became the property manager for the Woodlake Association in 1999.
She was a longtime alcoholic, had a series of surgeries between 2005 and 2007 and became addicted to opiates, according to the state court.
In about 2007, she also developed a serious gambling problem, and her losses made it difficult for her to pay her bills and survive, the state court said.
Medeiros told Lambert he was having some cash flow and tax problems and two created the plan with fake invoices to address their financial problems.
Lambert sent fake invoices, stamped and coded to look legitimate, to Woodlake's bookkeeper for payment. The bookkeeper would return a check, Lambert and Medeiros would then meet near Lambert's bank where she gave him the check which Medeiros deposited into Professional Painting's account — and then he gave her a check from Professional Painting for one-half the amount, the state court said.
Lambert, who had formed the Castle Management company, used that account and spent $1 million at casinos, the state court said. She was sentenced in 2019 to three years and four months for her role in the invoice scheme.
The scheme continued until Lambert was fired from Woodlake in 2013, the state court said Professional Painting also performed legitimate jobs for Woodlake during the scheme, the state court added.
Woodlake's board president noticed invoices in 2013 for advance payments to Lambert, which the board had not approved, the state court said. The board discovered about 150 invoices that Woodlake paid for work that was not performed, according to the state court.