In response to lingering concerns in the community, the Half Moon Bay City Council on Tuesday agreed to request the Attorney General's Office review an officer-involved fatal shooting that occurred in the city earlier this year.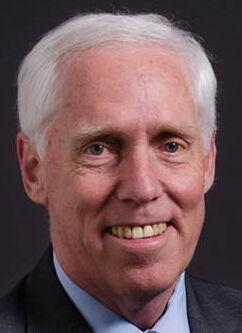 The council's decision comes roughly two weeks after San Mateo County District Attorney Steve Wagstaffe cleared the sheriff's deputies involved in the incident following an investigation.
Eureka resident Sandra Lee Harmon, 56, on May 5 was shot and killed by deputies behind a restaurant at 845 Main St. after firing at one of them with a shotgun.
The incident began when a 911 caller reported a woman, later discovered to be Harmon, walking down Main Street with a shotgun in one hand and a bottle of wine in the other. According to the 911 caller, Harmon said "ma'am you should be aware that you better take precautions because there's going to be a race war tonight" shortly before her deadly encounter with police.
During Tuesday's meeting, Wagstaffe suggested Harmon suffered from mental illness.
Also during the meeting, six members of the public asked questions and presented theories about the case that contradicted Wagstaffe's conclusion on it.
Councilmembers stressed the decision to forward the case to the Attorney General's Office is not because they doubt Wagstaffe, but because of concerns among residents during and outside of the meeting.  
"The problem is not the information we've received from [Wagstaffe]," said Councilwoman Deborah Penrose. "The problem is as I see it the perception that there may be something going on other than what [Wagstaffe] said. … This perception is very disabling in this community."
Wagstaffe said he was not offended by the council's decision, but also said he doubts the Attorney General's Office would arrive at a different conclusion if it agreed to review the case. Several councilmembers acknowledged it is unlikely the Attorney General's Office will accept their request.
Wagstaffe clarified a review of the case by the Attorney General's Office means a review of his decision that could result in an independent investigation.
"Review is basically reviewing the decision that I made and the basis for it and whether it was erroneous," he said. "But in doing that review if they said we don't think [the DA] saw things in quite the right way, they could absolutely open the case. They have that authority."
The six members of the public who spoke during the meeting took issue with Wagstaffe's version of the circumstances surrounding Harmon's death.
"Frankly the story is hard to believe," said resident John Ullom.
Ullom and others suggested Harmon was shot while her hands were above her head in what appeared to be an attempt to surrender. Wagstaffe disputes that claim.
Those who spoke during the meeting also disparaged one of the deputies — Deputy David Dominguez — involved in the incident for failing to activate his body-worn camera before making contact with Harmon. Dominguez said he simply forgot to turn on his body-worn camera at that point, however, it was on earlier in the incident when searching for Harmon, Wagstaffe said.
"[Dominguez] did not turn his body-camera on at that point because he didn't know if he'd be making contact with anybody," Wagstaffe said.
Ullom and others who spoke during the meeting feel that footage, if it existed, would answer their lingering questions about the incident.
Several councilmembers also expressed concerns with Dominguez's failure to activate his body-worn camera.
"Probably the most disturbing thing for all of us is the fact that Officer Dominguez did not have his body-cam on," Penrose said. "It's tragic that that happened because had his body-cam been on a lot of these questions would have been answered and a lot of things might've appeared more straightforward."
Wagstaffe said it will likely take months before the Attorney General's Office makes a decision on Half Moon Bay's request to review the case.