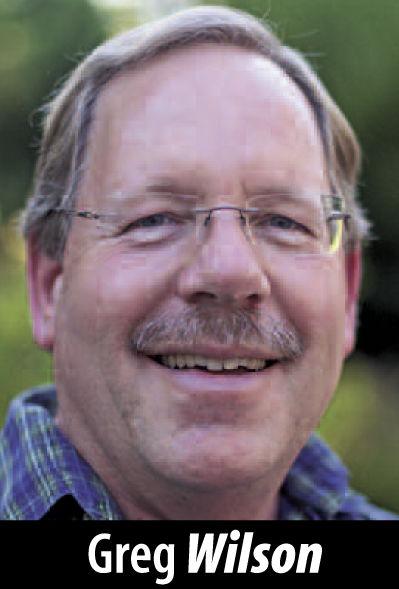 We all need to get outside from time to time, and these days we all need places where we can do so safely. Some of us are fortunate to have private yards, but those yards are often not large enough, or properly set up, for many of the outdoor activities we would hope to enjoy. Fortunately, Redwood City has more than 30 public parks to which any of us can go when we need to spend some quality time outdoors. Individual parks can't satisfy each person's needs, of course, but together Redwood City's parks surely provide something for almost everyone.
Some of Redwood City's smaller parks consist of little more than a plot of grass and a picnic bench or two. Most, however, are better equipped, with play structures, bathrooms and barbecues. A handful of the city's parks have sports fields, while others have amenities for some of our four-legged friends. And one — Stulsaft Park — is laced with a lovely set of hiking trails, giving visitors a chance to stretch their legs in a more natural setting.
You would expect Redwood City's parks to be scattered fairly evenly throughout the city, and for the most part they are. But if you mark the locations of the city's principal parks — I count 23 — on a map of the city's 17 neighborhood associations, a couple of things stand out. For one, seven of the parks — nearly one-third of the total — are located in a single neighborhood, Redwood Shores. And three of the city's neighborhoods have no parks at all.
The Bair Island neighborhood is one that has no public parks. Fortunately, that neighborhood includes Inner Bair Island, which is a wonderful outdoor space in which to walk. Plus, the One Marina and Blu Harbor developments both have small playgrounds that don't seem restricted solely to residents of those particular developments. So, even without a public park to call their own, residents of the Bair Island neighborhood have some nice outdoor options.
Eagle Hill is another of Redwood City's neighborhoods without a park to call its own. But Eagle Hill is a relatively small neighborhood, and is completely surrounded by neighborhoods that do have them. Thus, many Eagle Hill neighborhood residents have a park within walking distance, even if that park isn't actually within their neighborhood.
The one Redwood City neighborhood without a park that could truly use one is the downtown neighborhood (I don't count Roselli Park, which is a patch of grass adjacent to the library; it has no amenities to speak of). In the past, Redwood City's downtown had little need for a park, given the small number of people who actually lived there. But over the last few years, the downtown neighborhood has gained a number of large multifamily apartment and condominium buildings; a great many individuals and families now call that neighborhood home.
One of the prime benefits of living in a highly urbanized area such as downtown Redwood City is that you needn't drive to perform some — or all — of your daily activities. With ready access to transit (Caltrain and SamTrans, in the case of Redwood City) and with shops, restaurants and entertainment venues within easy walking distance, one could easily live in downtown Redwood City and not own a car. But the dearth of neighborhood parks means that there are limited options for outdoor recreation, making downtown living — especially for children — a lot less attractive.
Years ago, Redwood City's Parks, Recreation and Community Services department, having recognized the need for a park or two in Redwood City's downtown, initiated a process to learn what amenities those parks should have and where they could be located. That process ultimately focused in on a large, linear park stretching from the library to the Bay. The imagined park would follow the course of Redwood Creek, which today runs underground beneath the Main Street parking lot and emerges at Bradford Street. The city-owned Main Street lot, plus a parking lot next to the library, would be transformed into park space. This would provide the much-needed park, but would eliminate some of downtown's most popular parking.
It's been almost two years since we've heard anything about the "Downtown Parks and Bay Connectivity Project" that was set up to make this park a reality. Hopefully, it hasn't been entirely forgotten. Understandably, the logistical challenges, not to mention the costs involved, will be substantial, and will likely keep a downtown park from coming into being for years to come — if it ever comes at all. But given the thousands of people who now live in Redwood City's downtown neighborhood, the need is great. Not only for them, but for all Redwood City residents and visitors who spend time downtown. Courthouse Square may be Redwood City's "living room," isn't it time to create its backyard?
Greg Wilson is the creator of Walking Redwood City, a blog inspired by his walks throughout Redwood City and adjacent communities. He can be reached at greg@walkingRedwoodCity.com. Follow Greg on Twitter @walkingRWC.