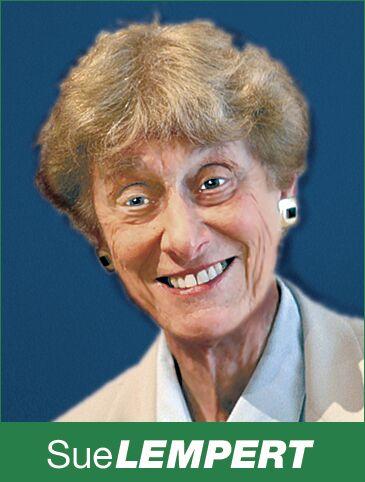 Ruth Nagler was a trail blazer in integrating San Mateo's public schools in the late 1960s. She convinced her fellow conservative male board members that students from the North Central neighborhood, who at the time were primarily Black, be bused to other schools in the city. She had cultivated friendships with families in North Central and convinced a few of the moms, especially Eleanor Curry who became a life-long best friend, that this was the best option for their children. So a few brave souls agreed to let their children board buses for an unknown adventure.
Eventually most students from North Central were bused to schools in other neighborhoods. This became essential because both the elementary school (Lawrence) and the middle school (Turnbull) were shut. The elementary school was shut because of safety concerns in case Crystal Springs Dam burst. Lawrence was right in the path of the flowing waters. And Turnbull was shut because of declining enrollment and declining revenue following the passage of Proposition 13.
Nagler almost lost when she ran for re-election because not everyone was happy with her integration reforms. But she won. She was way ahead of most of the people of her generation. She then went on to serve on the San Mateo Library Board.
I met Nagler because my mother had enrolled me in the League of Women Voters in 1958 without my knowledge. I had given up a job as a reporter for a national news magazine which kept me busy covering events in San Francisco and the Bay Area. But when we decided to have a family there was no question that I would be a stay-at-home mom. My mother guessed I would be miserable. I adored my adorable baby boy. But he had colic and cried most of the time and had something against sleep. Then one day a woman called and invited me to a meeting at night. I wasn't interested in being with a bunch of women. My friends on my block just talked about children and menus and I was hungry for the outside world. I declined but she was so insistent I finally agreed. She was not the kind of person to accept a no. My husband baby-sat and I went to the league meeting. It was about state water problems. No one mentioned menus or children. On the way home Nagler, who was league president, offered me a position on the league board as public relations chair. I never met a woman before quite like that before. She was very impressive and I was hooked on the league because of her.
The league provided the challenge in my life I was missing. As my children grew older, I became more involved. I wrote a history of San Mateo with then assistant to the city manager, John de Russy. I lobbied with the league to get the city clerk and treasurer appointed and not elected. And worked with other league members to change the way board and commission members were selected. Before then it was a group of guys picking their friends, some of whom didn't even live in San Mateo. Because of the league, the council had to interview applicants and terms were limited to four years with the opportunity to serve another four if reappointed.
I became an observer at school board meetings and, before I knew it, I was running for school board and won the seat formerly held by my mentor, Ruth Nagler. She was always there for me with sound advice. Because of the league connection, I was asked to serve on two city committees, a charter review commission which led to changes in the existing charter; and a governmental efficiency commission. This experience encouraged me to run for council in 1993. Without Ruth Nagler, who knows what my future would have been? She nurtured the seed of community involvement and inspired me to get off to a productive start.
Ruth Nagler had many admirers. Including my husband who rarely was impressed. I took him to a campaign event when Nagler was running for a second term on the school board. He thought she was the best candidate he had ever heard. Smart. To the point. No nonsense. Answered questions directly. And had a great sense of humor. I think he liked the fact she came from Brooklyn even though he was a Bronx boy.
Ruth Nagler passed away at 99 last week. She left her mark on so many. I was fortunate to be one of them.
Sue Lempert is the former mayor of San Mateo. Her column runs every Monday. She can be reached at sue@smdailyjournal.com.