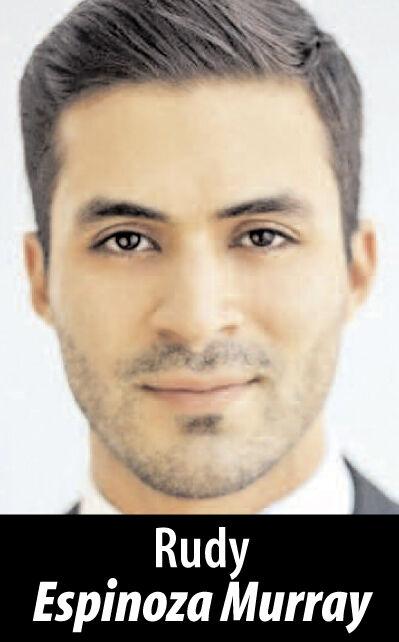 I have written many times about one of the most marginalized communities in our county — our farmworkers. I remember listening to county Agricultural Advisory Committee meetings at the beginning of the pandemic and how local farmers were concerned that county resources were not reaching the farms. Education, personal protection equipment (that were scarce at the time), hand sanitizer and testing were available, but just not getting into the right hands. The community came together, county agencies, community organizations and folks simply willing to give a helping hand. This community-driven approach transformed the situation into a best-in-class example of distributing essential items during an emergency. The sense of urgency fired people up for change. But, the issues slowly creeping in the background get very little attention. 
Today's column highlights something that is slowly dying — San Mateo County's agriculture, and about a project that is focused on bringing it back to life. The Rancho San Benito project, named after Half Moon Bay's original name in the 19th century, promises to turn our farmworkers into farmers. I talked with Half Moon Bay Councilmember Joaquin Jimenez, the leader of this project, and he shared the story with me. "Half Moon Bay used to be the small town in the county that was blooming. It was a diverse community — the Mexicanos, Italians, Polish, Scots, Japanese, Polynesians … it was a very progressive community at that time," he said. 
Joaquin is a farmer, community organizer and elected official, and has been working since 2018 to develop a project in which farmworkers will get training to run their own agricultural business. "The farmworkers know the land; they've been working these lands for decades. Now they can learn how to make budgets, implement technology, marketing — we want them to be efficient and sustainable." The concept is simple; farmworkers would continue their day jobs, but in the evenings, they would work on Rancho San Benito, a farming cooperative, where they would be assigned a plot of land and put their ongoing training into practice. ALAS, a community-based organization, has partnered with the project to assist in training and implementation. 
This effort has come with its challenges. Working with the Latino Advisory Council, Joaquin had initially set out to find a small piece of land. "I was in contact with POST (Peninsula Open Space Trust) requesting 1 to 2 acres to get started." But the response was that the land they had available at the time was not formidable for what he needed because they lacked water. Joaquin kept looking, and community members would send him potential sites that could be the place to start his project. Then, POST acquired a property in San Gregorio, about a 20-acre property with two barns and a house. POST opened up the property for anyone to apply to lease it. Joaquin and his group applied but, unfortunately, were not selected. 
"They liked our proposal for the property," referring to POST, and liked "the vision of helping farmworkers becoming farmers through education." POST then gave Rancho San Benito a second opportunity for a large property, but without water, it would only allow for one to two seasonal crops. "We took that challenge and we wrote another proposal that included carbon sequestration, crop rotation, livestock and other methods for efficiency." Joaquin had sketched, "in stick figures," what the farm would look like. That sketch turned into a project. Fast-forward to today and Rancho San Benito has a board, an advisory group, a lease, property insurance and between two parcels of land, 76 acres. 
Many leaders and community groups were crucial to this project. Supervisor Don Horsley and his staff provided $100,000 of Measure K funding to bring this vision to life. The Resource Conservation District was supportive. Other groups like Green Foothills have also been supportive. 
Joaquin leaves us with this: "Open your minds about the possibility that our future farmers are our farmworkers. Let's give them the opportunity to till the land. We want the program to grow into other farmlands across San Mateo County. The county has about 1,500 farmworkers that could be a great asset to [keeping] farming alive in the county."
For years, the agriculture industry in San Mateo County has been slowly dying. Year after year of decreasing revenue and farmworker flight tells us so. Our county has a rich heritage of farming and it may be the farmworkers who keep it alive.
Rudy Espinoza Murray is a father, husband, Redwood City resident and community organizer. He is a co-founder of the San Mateo County Farmworker Affairs Coalition and a Director of the San Mateo County Resource Conservation District Board.