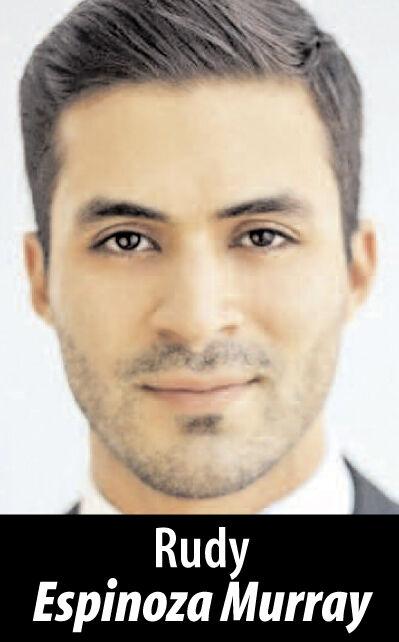 If it's something the past two years have taught me, it's that even though we live in one of the wealthiest parts of the country, we have disparities and inequities that can make your jaw drop.
Earlier this year, I saw photos of dilapidated housing that farmworkers are forced to live in with no running water. Through my work with the Farmworkers Affairs Coalition, I'm so glad that I've met the heroes on the coastside putting in the sweat and tears to keep our communities afloat. 
Puente de la Costa Sur, which in English translates to Bridge of the South Coast, is an organization addressing the issues of housing, education, health and labor for the working people. I had the honor of interviewing Rita Mancera, executive director of Puente, to discuss the challenges and life-saving work they have accomplished since 2020. 
Many things stood out to me during the conversation. Still, her most memorable comment to me was, "there were beautiful moments throughout all of this," as Mancera told me stories of people coming together to help each other out. 
When the shutdown first started in March of 2020, "the first to get furloughed were the folks that worked on the campsites in Pescadero and from the team, there was major uncertainty about what and when something would happen," she said. Initially, it was hours cut, and later came the layoffs. It was a struggle for families to manage one breadwinner losing hours, but when families had multiple members lose their jobs, then came the folks needing food. Puente quickly responded by organizing food donations from families on the coast. Families that had chickens would send their extra eggs to Puente to distribute to those in need. This effort led Puente to build its chicken coop with 15 families to produce their eggs. "Teach a man to fish." Overall, Puente has been distributing food to more than 350 families, with this number dropping as families regain employment. 
Another major feat for Puente — getting folks to trust the government for tests. Early on, many folks in the Latinx community did not want to get tested, and it was hard for Puente to convince folks, but it was because of the community's relationship with Puente that people started to get tested. Testing was vital in keeping low COVID infection rates in the community. More on that later. 
Fast-forward to early 2021, government agencies began providing the vaccine, and farmworkers were prioritized early on for the first time. This prioritization of farmworkers is not common, and Rita mentioned to me how surprised they were. But like testing, there was reluctance. Misinformation about microchip implants and sterilization of women was rampant — YouTube and social media were the most prominent sources for the falsehoods. Puente got to work. They knew that the best way to convince folks was speaking directly to them about the science from fellow Latinos. Puente worked with a Stanford doctor of Cuban descent to teach folks about the vaccine and the importance of getting the shot. They conducted direct communication efforts, whether online or over the phone, to set up the vaccination appointments. 
Because Puente initially lacked access to the county system, folks had many barriers to registering for the vaccine. "The county had trouble listening to what Puente had organized and how to process folks, but Puente demonstrated that they are more than capable of managing vaccination programs. Sometimes the county doesn't trust organizations like Puente to execute correctly, and that is challenging," Mancera told me. Puente now has access to the portal, but it took months before Puente could have direct access and training to register the community directly.
In total, Puente has directly helped vaccinate around 900 people, more than half of the population of La Honda, Pescadero and Loma Mar. Pescadero is approaching the 100% vaccination, with more than 95% of the Latinx community of vaccination-approved age.  
Puente's efforts had a direct impact on COVID infection and mortality rates. In Pescadero, there have been only 78 cases, 21 in La Honda and less than 10 in Loma Mar. On the success of their efforts, Mancera said, "It was a triumph, and some farmworkers were glad that they were put first and said, 'we're never first, but we were this time.'"
How can you help? Share these stories! Donate to Puente's holiday campaign: mypuente.org.
Rudy Espinoza Murray is a Redwood City resident and community organizer on housing, gun violence prevention, LGBTQ+ and LatinX issues. He is a co-founder and lead of the San Mateo County Farmworker Affairs Coalition.