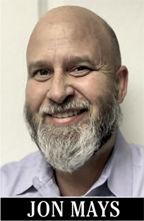 The idea of district elections is to increase participation and make it easier for traditionally underrepresented groups to run for office and win since the geographic area would be smaller.
For too long, the amount of money to win election in some small cities has grown to high, and this is a way to lower the barrier for entry.
One of the drawbacks, however, is that citizens lose their ability to vote for more than one representative on a council since they can only vote for the one seat. In San Mateo, for instance, someone who lives in the Fiesta Gardens neighborhood would only be able to vote for one representative on the council and not your favorite someone who lives in Baywood or North Central. So, in a way, it limits representation.
One way to partially ameliorate this is to have an at-large mayor who represents the entire city. This way, citizens who are used to voting for all five members of the council at different times, can at least have two people for whom to vote — their district representative and the mayor. It would also serve to provide San Mateo with one regional presence, an at-large mayor who could elevate the city in big discussions and would become the go-to person for such matters.
There are potential downsides as well, and I'll get to those in a bit. But you might be wondering why we are talking about this in the first place. The California Voting Rights Act passed in 2001, and was intended to make it easier for minorities to get representation at local levels of government. Rather than rely on an established timeline, it relies on attorneys to send letters requesting governmental entities begin the process. And that movement has grown in recent years. Put simply, district elections are here and there is little use in fighting it.
Most entities go through a long process in drawing up maps. In Redwood City, one councilmember even supported a map that drew her out of running again. Here in San Mateo, the process began this summer and there will be a discussion again Monday about options. The easiest option is to simply divide up the city by five regions and go from there. Other options include expanding the number of councilmembers and creating smaller districts. Another would be to have an at-large mayor who could serve from any neighborhood, and that person could have term limits based on whatever the council decides and what voters decide since any change would need approval at the ballot.
An at-large mayor would still have one vote on the council but would run the meetings and be known as the top elected official in the city. This person could serve as a facilitator and have the talent to provide support and coalesce divergent viewpoints. An at-large mayor is not the same as what big cities have in which the mayor serves as the executive. Having an appointed city manager to run operations would remain. The mayoral term could be limited.
One downside to an at-large mayor is that the person may come from a neighborhood with an established power base, and that already has sufficient representation. There could be some discussion of campaign finance reform to limit the amount of money needed to run for office. It used to be one could run for city council for about $15,000, now $30,000 is doing it on the cheap and it can easily run into the six figures.
Another downside is that the current system of rotating a mayor allows for diversity of leadership amongst the council. With everyone getting a turn as mayor, the council theoretically gets stronger and more involved. But there have been times someone on the council does a less than stellar job as mayor and that affects how meetings are run and how priorities are established. It also has larger regional implications.
So far, the idea of an at-large mayor doesn't seem to have a groundswell of support. Change can be difficult. But San Mateo is a growing and dynamic city, which sometimes suffers from not having enough established players on the regional stage. San Mateo County gets overshadowed by its more notable neighbors and having a steady presence from its namesake city can only help in that regard. It is worth discussing the possibility of an at-large mayor and other changes to address any concerns that could arise. After all, it might be a change worth doing.
Jon Mays is the editor in chief of the Daily Journal. He can be reached at jon@smdailyjournal.com. Follow Jon on Twitter @jonmays.