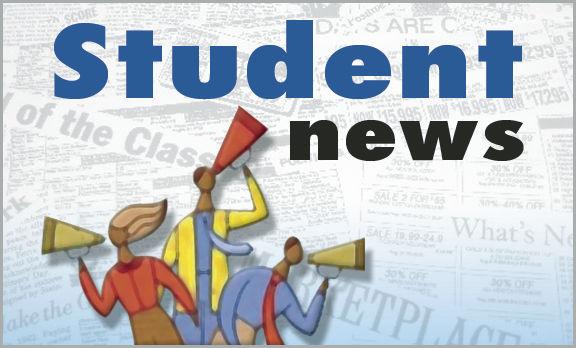 The San Mateo Nippon Gakuen, or the San Mateo Japanese School, located next to the Buddhist Temple at 2 S. Claremont St., is celebrating its 100 years as a nonprofit organization aiming to educate students grades K-12 in Japanese language and culture. 
Started in 1919, the school was established by Japanese immigrants who, believing that they would soon return to Japan, wanted to ensure their children learned the Japanese language and traditions. On the opening day, the school was a mere 13 students strong. Classes were held on Monday, Wednesday and Saturday to accommodate children with working parents, who mainly occupied domestic servant roles. 
With the rise of Japanese businesses, religious organizations and a market, San Mateo became the hub for the Japanese community. More and more students joined the Japanese School. However, due to the Japanese internment during World War II, the school was shut down in 1941. 
About 900 Japanese Americans from San Mateo County were sent to the Tanforan Assembly Center, at a former race track and now a shopping mall. With 8,003 people held in Tanforan, it was the second biggest relocation center during the war. Along with discrimination, stereotypes and extreme prejudice, Japanese Americans were locked up in horse stalls converted to barracks. 
The Japanese School reopened after the war in 1949, but with less than half of the students as before. Ongoing racial stereotypes and slurs continued to persist against the Japanese Americans. 
Slowly, however, things started to change for the better in the 1950s and '60s. The McCarran-Walter Act of 1952 allowed Japanese immigrants to become U.S. citizens. In the same year, a Japanese American woman became the first non-white teacher in the San Mateo Elementary School District.
In 1956, President Dwight D. Eisenhower established the Sister City Programs to promote peace and mend broken bonds between cities across the world. To alleviate tensions between the residents of San Mateo, Mayor Roy Archibald initiated a sister city relationship with the city of Toyonaka in 1963. This relation still remains strong today, with the student ambassador exchange program and the youth baseball leagues between the two countries. For the San Mateo Nippon Gakuen, enrollment jumped to 110 students in 1967 as barriers of the culture dissolved. 
According to the 2010 U.S. Census, people of Japanese descent only account for 2.2% of San Mateo's population. Even so, Japanese influence is evident in the city's restaurants, businesses, markets and Japanese Garden. From the more than 100-year-old Takahashi Market to mega-corporation Sony, or top-notch Michelin star restaurant Sushi Yoshizumi, both the old and new Japan are present in San Mateo's 16-mile area. 
Following the growth of the Japanese community, the San Mateo Nippon Gakuen expanded as well. With 170 students, its classes are now on Saturday mornings, for two sessions, spanning across two hours. In addition to language education, cultural classes such as flower arrangement, tea ceremony and calligraphy immerse students in the Japanese culture. 
Kyoko Mase, the principal of the school, estimates that around half of the students, mainly older, come from non-native Japanese speaking families.
"I think that (learning Japanese) is a recent trend," Mase said. "I heard a lot of people are going to Japan to visit so they want to learn Japanese." 
There are many Japanese schools based in the Bay Area, but the strength of the San Mateo Nippon Gakuen is that it accepts anyone, regardless of their proficiency in Japanese.
"I think the last five years since I became principal, I don't remember turning down anybody," Mase said. "We want to be a good place for any kid to learn Japanese language and Japanese culture. [Our goal] is to serve the community." 
The San Mateo Japanese School will hold its 100th anniversary celebration on Saturday, Nov. 2, at College of San Mateo from 5 p.m. to 9 p.m. The program, emceed by NBC Bay Area anchor Mike Inouye, will include commendation from Japan's Foreign Affairs Minister by Japanese Consul General Tomochika Uyama, as well as traditional Taiko and Koto performances. Go to sanmateonippongakuyen.membershiptoolkit.com for more information.
Erika Pilpre is a junior at Aragon High School in San Mateo. Student News appears in the weekend edition. You can email Student News at news@smdailyjournal.com.