A proposed regional mandate for large companies and businesses toward having 60% of employees work from home is being revised after pushback from state representatives, local officials and regional transportation agencies over the last few weeks.
Since a meeting in September when staff from the Metropolitan Transportation Commission, or MTC, unveiled the mandate as part of the Plan Bay Area 2050 first Blueprint draft, they have had discussions with businesses, Caltrain and elected officials. MTC staff are working on solutions to provide further flexibility for employees while still meeting state greenhouse gas emission targets. MTC is now considering an alternative option to provide more of a cafeteria-style approach for each employer to choose a suite of commute trip reduction options, rather than relying solely on telecommuting.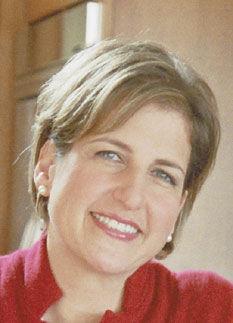 Gina Papan, a Millbrae councilwoman who represents San Mateo County on MTC, said staff initially presented the mandate to the commission without much notification. Papan objected to it and voted against the initial mandate because there were no viable alternatives for workers and the public transportation industry. She wants to see options or alternatives for employees that allow them to use public transportation rather than having a mandate blanketed over everyone without giving them choices.
"It is just such a critical point that it didn't include that option," she said.
She believes MTC needs to encourage people to use public transportation. She cited people like hospitality workers who cannot telecommute to work and would suffer from the mandate. Papan said leadership at MTC instructed staff to explore alternatives and modifications as quickly as possible.
"We all want to improve air quality, don't get us wrong, but to offer no alternative and to throw every industry in one pot was not reasonable or fair," she said.
Warren Slocum, president of the San Mateo County Board of Supervisors and a member of MTC, wants to see a combination of recalibrated alternatives to meet greenhouse gas emission goals while also addressing issues from the state and regional transportation authorities.
"My personal perspective on it is that, yes, it does need to be recalibrated someway," he said.
One of his primary reasons for concern is if major businesses in the Bay Area begin making exit plans from the region because of a mandate like this, along with a combination of other factors. He is concerned about what the mandate would mean for industries like the bioscience businesses in San Mateo County.
Slocum said MTC staff could bring potential changes to the proposed mandate for a vote at the end of 2020. The state has the final say on the 2050 plan's approval, and the plan must meet their requirements, including the mandate, he said.
"There are millions of dollars that might be at risk if the state doesn't approve this plan. It is vitally important to get a plan together that the state would theoretically approve," he said.
Slocum said state agencies would be responsible for enforcement of the mandate and the general plan. The 2050 Final Plan Draft has not been released and has a couple of more steps before it is finalized and approved.
The Plan Bay Area 2050 is a long-range program addressing transportation, housing, economic and environmental strategies in the Bay Area while advancing climate and equity goals from the state. While the plan does not fund specific infrastructure projects or override local policies, it is a shared vision that highlights goals, strategies and plans for the greater Bay Area that provides a road map of transportation goals for the region. A Plan Bay Area 2040 was adopted in 2013.
MTC staff included the mandate to ensure the Bay Area meets the state's greenhouse gas emission goals and requirements. If the mandate was not included, MTC would not have met the state requirements.
Transportation agencies like Caltrain and SamTrans have also been vocal in their opposition to the mandate. Both organizations have dealt with declining ridership due to COVID-19 and would suffer if MTC approves the mandate. Caltrain believes the mandate doesn't consider the role public transit can play in helping lower greenhouse gas emissions. Caltrain at its 2020 November meeting introduced a resolution supporting a modified Plan Bay Area 2050 that includes alternatives to telecommuting like carpooling or public transit.
Caltrain Board Member Charles Stone, also the Belmont vice mayor, said he was supportive of the greenhouse gas emissions goals, but he was troubled by the singular focused nature requiring employees to work from home. He wants MTC to collaborate with Caltrain to develop options that involve public transportation, rather than telling people to stay at home. He believes there will be changes to the mandate.
State legislators from the Bay Area also wrote and signed a letter to MTC addressing their concern with the mandate and asked MTC to work with them to find a solution. The legislators cited concerns over the drop in revenue for public transit systems, the damage to businesses and service workers in downtown areas, the effect it would have on low-income workers and the decrease in people who might decide to live in the Bay Area.
Assemblyman Kevin Mullin, D-South San Francisco, said the letter to MTC was the first step for Bay Area legislators to address their concerns. They hope to find potential solutions and compromises. He believes there will be significant input and discussion from elected officials and organizations before MTC passes its mandate.
"While working from home during COVID has been beneficial for some, there have been far-reaching negative implications for others. A work-from-home option is much more reasonable than a mandate," he said via email.