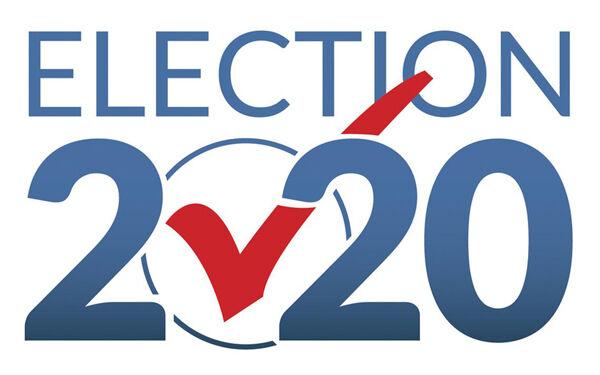 With fears that the pandemic could crumble budgets across the Peninsula, three local cities are looking to stabilize finances with taxes which opponents of the measures claim are irresponsible or undeserved.
Officials in San Mateo and Half Moon Bay are asking voters to support transient occupancy tax rate increases, with hopes of increasing income generated when travelers stay at hotels. San Bruno officials are asking voters to support a similar tax increase, while also floating a measure targeting cannabis businesses.
In the cases of San Mateo and San Bruno, the taxes are opposed by regional tax foes Silicon Valley Taxpayers Association while opposition to the Half Moon Bay measure comes from a local tourism bureau.
San Mateo voters are asked in the fall election to support Measure W and increase the transient occupancy tax to 14% — a hike from its current rate of 12%.
In an argument filed with the county Elections Office, Mayor Joe Goethals claims revenue from the tax hike will be essential to bolster the city's strained budget.
"To overcome the current serious recession and provide critical services to San Mateo residents, we must vote yes on Measure W, which only applies to hotel guests and will not raise taxes for residents," said Goethals.
To further illustrate the dire position of the city's budget, Goethals said the city is facing an $8 million deficit. If approved, the tax hike is anticipated to generate about $1 million annually — money that will be used to maintain emergency response services, pay for capital improvements and other central programs.
But Mark Hinkle, president of the Silicon Valley Taxpayers Association, said officials should seek other routes for incentivizing the tourism industry rather than considering raising taxes.
"The City of San Mateo should be working with the hotels to make them healthy. Raising the hotel tax is sticking a finger in the eye of hotels, local businesses and working people," said Hinkle in his opposition argument filed with the county.
Rather than raise taxes to be competitive with other cities, Hinkle suggests officials cut taxes, with hopes of attracting travelers seeking more affordable destinations.
Goethals meanwhile dismissed Hinkle's perspective, noting the association fights taxes throughout San Mateo County — though much of its leadership lives elsewhere.
"The opponents of Measure W habitually oppose every measure on the ballot in San Mateo. They don't know our needs or care about our community," he said.
For his part, Goethals urged voters to support the measure he said is needed to sustain a high quality of life for residents
"The city has already made serious budget cuts. Without new funding, we could experience terrible cuts to critical services," he said.
In Half Moon Bay, officials floated Measure U, which aims to hike the transient occupancy tax from 12% to 14% in 2021 and up to 15% in 2022.
Similar to Measure W, officials claim the revenue generated will be essential to fight off the threat of a recession brought by the pandemic. But members of the Half Moon Bay Hotel Business Improvement District feel the tax hike will have deleterious effects on the city's tourism industry.
"An increase in the [transient occupancy tax] will drive overnight visitors to stay in nearby areas where they can pay less tax," said the argument signed by Dana Dahl, board chair of the business improvement district.
Additionally, Dahl suggested the increase will encourage travelers to avoid overnight stays in favor of driving out to the coast on a day trip, which would increase traffic congestion and worsen the impact on the environment.
Alternatively, tax advocate David Eblovi claimed the measure will generate income needed by officials to offset the costs associated with preserving the city's reputation as a desirable travel locale.
"We live in a very special place, one that is expensive to maintain, and Measure U will help protect us," said Eblovi in the argument filed with the county.
To that end, officials estimated the tax could generate approximately $1.5 million annually to pay for city services that could be threatened by loss of income due to the pandemic.
Dahl argued the measure should he postponed until 2022, with hopes of easing the burden on businesses amid the pandemic. With an estimated 650 tourism jobs threatened by the recession, Dahl said later is better for Measure U.
"A hike in the occupancy tax at such a fragile economic time jeopardizes the full return of those jobs, jeopardizes continued revenue for the occupancy tax and jeopardizes the quickest possible recovery of our local economy," she said.
Advocates claim those concerns are overstated, suggesting the average tax of $6 on a $200 bill to stay overnight will not deter travelers from visiting Half Moon Bay.
"The notion that a yes vote on Measure U will result in fewer people staying overnight in Half Moon Bay is not supported by the numbers or common sense," said the argument.
In San Bruno, Measure S will decide if there should be an additional business license tax of 10% of gross receipts on cannabis businesses, however, there are currently no such businesses in the city. The city is also asking to raise its transient occupancy tax by 2 percentage points to 14% through Measure X.
Regarding Measure S, officials are considering allowing cannabis distribution and cultivation companies in San Bruno to build the tax base and combat a deficit estimated to be $8 million. But before making a decision on permitting the businesses, officials deferred to residents on whether a tax on cannabis commerce should be established.
Noting state voters legalized cannabis in 2016, Councilman Marty Medina said the measure would generate revenue helping officials stave off potentially deep cuts to city services.
"Measure S would provide the City of San Bruno with a much needed revenue stream should cannabis be allowed in the future," said the argument filed with the county.
No argument has been written opposing the measure.
For Measure X, Mayor Rico Medina claims the $370,000 estimated to be generated annually by the city's tourism industry will be a critical part of the city's plan to balance its budget.
"Want to protect your San Bruno quality of life and help our community recover? Vote yes on X," said the county argument.
In similar argument opposing the San Mateo hotel tax hike, Hinkle said the revenue measure is a bad idea.
"Just because the city council is looking for a free ride and stick it to out of towners to pay the bill/tax does not make it right," said the form letter argument.
Former mayor Larry Franzella disregarded the perspective outright in his endorsement of the tax hike.
"Don't be misled by out-of-town special interests that don't live, work or raise their families here. Their statements are so misleading and inaccurate, it is ridiculous," he said.