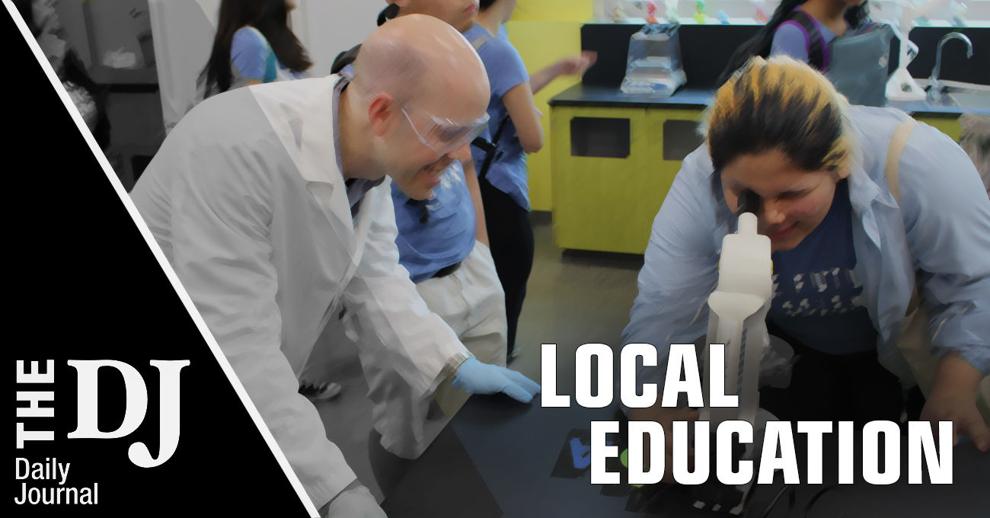 Sequoia Union High School District students will be required to take ethnic studies before graduating, according to officials who directed educators to craft a curriculum tailored to specific interests of the local school community.
The district Board of Trustees unanimously agreed during a meeting Wednesday, Oct. 14, that ethnic studies courses should be built into the mandated classes for district freshman as soon as next year.
The decision was made despite some community members sharing fears that baseline ethnic studies curriculum is anti-Semitic, echoing concerns raised prior to Gov. Gavin Newsom vetoing a state law attempting to require the courses.
Balancing those issues against his support for introducing the graduation requirement, board President Allen Weiner said district officials can avoid the challenges state lawmakers faced by crafting their own approach.
"Our curriculum is not the ethnic studies model curriculum. That may be a great curriculum, that may be a terrible curriculum, but it is a deeply controversial curriculum and I think this board and this community is ready to embrace an ethnic studies curriculum that does not involve the third-rail issues that are in state ethnic studies model," he said.
Trustee Alan Sarver agreed.
"This needs to be focused on the needs and specific circumstances of our community," he said.
Furthering that point, district officials noted they are not approving a curriculum for the courses but instead adding ethnic studies to the list of required classes students must take before graduating. The district already offered ethnic studies courses, but only as electives.
"I don't think we need to be worried or concerned about the objections," said Weiner, who referred to perspectives addressing the state's model curriculum as a straw man argument against the district's approach.
Several members of the local Jewish community shared their support for the district instituting the graduation requirement, but urged officials to move thoughtfully on the sensitive issue, while calling for more time to offer feedback on the lesson plan.
Those with concerns pointed to Newsom recently vetoing Assembly Bill 331 which would have required high schools to offer ethnic studies starting in the 2025-26 school year and mandate students take one semester to graduate four years later.
In his veto message, Newsom encouraged state education officials to continue refining the coursework, nodding to previous concerns that the model curriculum was insufficiently balanced and inclusive. The Jewish Community Relations Council lauded the decision — calling for greater consideration of the Jewish experience in the United States plus a meaningful definition of anti-Semitism.
Trustee Georgia Jack, a member of Congregation Beth Jacob in Redwood City where some similar concerns were raised, said she could help coordinate discussions with district educators to assure the district curriculum is broadly endorsed.
Her colleagues on the board showed moderate support for such a proposal, largely preferring instead to lean on the expertise of district teachers who enthusiastically proposed crafting a curriculum tailored to the interests of the local school community.
Among those supporting the proposal for the district to build its own lesson plan were former students who advocated for requiring ethnic studies. District alumni urging officials to adopt ethnic studies follows a petition launched by Menlo-Atherton High School students last year, which gathered more than 2,300 signatures in favor of adopting the course.
District teachers also spoke in favor of the program, suggesting ethnic studies is a useful platform for introducing complex but essential concepts into a student's high school education — during an especially critical time to be addressing such issues.
"It would do them a disservice if we weren't providing them the space to talk about this or the language to help them understand the world around them," said Melissa Diaz, a history teacher at Sequoia High School.
For her part, Trustee Carrie Du Bois lauded the passion from teachers for the curriculum and shared her confidence that local educators would capably draft a curriculum that is appropriate and engaging for their students.
More generally, Weiner — who has long advocated for ethnic studies courses — said he believes the classes will improve education opportunities for local students.
"This is what we need in the world that our students are growing up in today," he said.