A delegation of San Mateo city officials ventured to Washington, D.C., last week as they sought federal buy-in on local projects including an overhaul of its wastewater treatment plant and efforts to reduce train noise along the Caltrain corridor.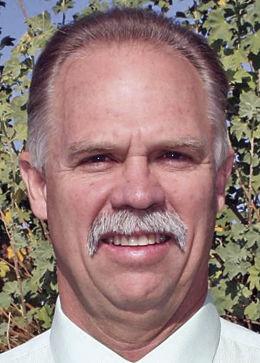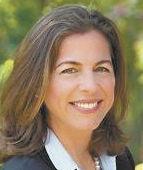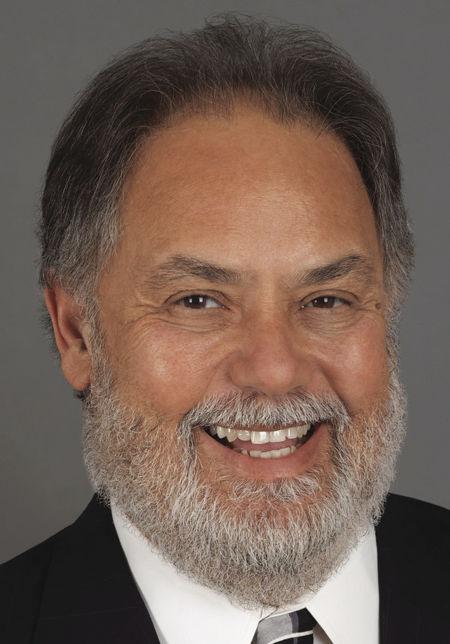 Three city councilmembers and San Mateo's director of Public Works spent a busy Thursday in the nation's capitol where they met with federal elected officials who represent them in Congress, as well as agency staff from regulatory and funding entities.
The two primary issues discussed during the city-funded trip were possible grant options for its $900 million Clean Water Program and the federal-approval process of instating quiet zones at local intersections along the Caltrain line.
"These are major quality of life issues," said San Mateo Mayor Rick Bonilla.
Public Works Director Brad Underwood, along with Bonilla, Vice Mayor Diane Papan and Councilwoman Maureen Freschet comprised the group representing the Peninsula community.
"We wanted them to gain awareness of our Clean Water Program and some of our issues with train horn noise and the impacts to residents," Underwood said. "We felt it might make a bigger impact to show up with a delegation in their offices in D.C., and I think it did have that kind of impact."
The group met with staff from the Federal Railroad Administration, the Environmental Protection Agency, congresswomen Jackie Speier and Anna Eshoo, as well as staff from the offices of U.S. senators Dianne Feinstein and Kamala Harris.
The city officials kicked off their day discussing safety improvements with Federal Railroad Administration staff that oversees programs related to safety at grade crossings.
Like many other communities through which Caltrain runs along the spine of the Peninsula, San Mateo is interested in pursuing improvements to create "quiet zones" at some of its crossings. Currently, passenger and freight trains are required to blast their horns to alert of their arrival at all hours of the day and night. But with homes long located along the corridor and transit-oriented developments increasing density near the tracks, there's a push for that to change. Caltrain is also nearing electrification and high-speed rail officials are hoping to run more trains along the tracks prompting a number of cities to seek approval for quiet zones.
Meeting with federal officials offered an opportunity to learn more about various standard and non-standard improvement options that could be implemented to create quiet zones, Underwood said.
With 11 crossings across San Mateo and train horns sounding thousands of times a month, Papan noted it's a pertinent quality of life issue for residents. While enhancements are costly and the city will have to find funding partners, she expressed optimism in a path forward.
"What we learned is they're very willing to work with communities. It's going to take money, but they're willing to work with us," Papan said. "The [regulations] are nationally based and that doesn't necessarily take into account the nuances of a suburban area. … But regs aren't going to change any time soon, so we'll have to figure out how to comply and create a quiet zone."
City and transit officials are expected to partner in considering a range of safety improvements that would earn federal approval to lift requirements conductors sound their horn at crossings. Traditional options might be quad gates while other non-standard possibilities are different safety enhancements along the street, Underwood explained.  
A main driver of the D.C. trip was to meet face to face with experts and elevate the city's competitiveness for a federal loan that could save sewer ratepayers millions of dollars. Construction is about to ramp up on San Mateo's Clean Water Program, a $900 million overhaul of its wastewater treatment plant and collection system. The city applied last year for a round of funding from the EPA's Water Infrastructure Finance and Innovation Act, but didn't make the final cut.
Ratepayers will ultimately repay the costs of the local improvements and low-interest state revolving loan funds are also highly competitive. While the city is looking for options, the WIFIA program could save ratepayers nearly $250 million in interest while state revolving loans could offer $380 million in savings, according to the city.
"The EPA has the potential to offer immediate savings," Papan said. "If we can save $250 million in interest, [the trip] was well worth it."
The program requires geographical dispersion of funding and last year a handful of other utilities or cities in California where chosen over San Mateo. While the next round of funding ultimately relies on Congress allocating funds in a hotly contested, yet-approved budget, Underwood said the city wants to be competitive when opportunities are back on the table. He noted the city is further along in its design of the program and they were able to highlight the use of recycled water technology in their plans.
While there are no guarantees, the city representatives said they are hopeful the recent in-person advocacy efforts could bear fruit. 
"We felt it was important to get out there and make some face-to-face, eye-to-eye contact," Bonilla said. "I feel very optimistic."