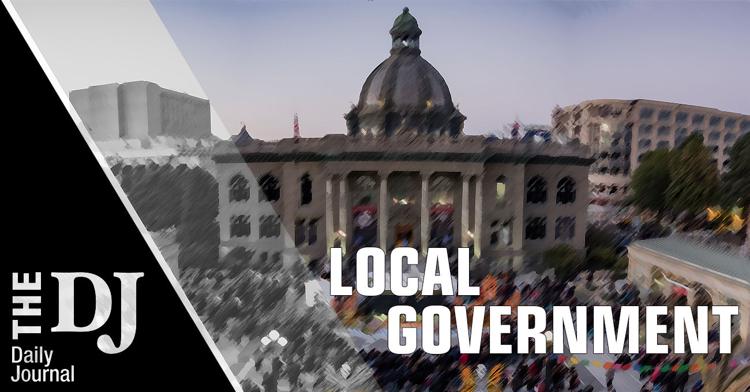 Requiring developers to provide more affordable units in their housing projects and at a variety of affordability levels as well as incentives for building more affordable units were top of mind for San Mateo officials as they weighed potential changes to the city's inclusionary housing policy Monday.
Pegged as a City Council priority earlier this year, updates to San Mateo's below-market-rate inclusionary housing program have been weighed by city officials for months in response to the city's housing shortage. Enacted in 1992 under the voter-approved Measure H and revised in 2010 based on recommendations by the city's Technical Advisory Committee, the city's existing set of inclusionary housing rules require developers of residential projects with 11 or more units to designate a portion of the total number of units as affordable, explained Sandy Council, the city's housing manager.
For larger for-sale projects, developers must designate either 10% of the units as affordable to low-income households or 15% of the units as affordable to moderate-income households. Developers of rental projects are required to either designate 10% of the units for very low-income households or 15% of the units for low-income households, explained Council.
According to data from the California Department of Housing and Community Development and San Mateo, the maximum income for a three-person household at median income in 2019 is $123,100. Council said the city currently defines very low-income as 50% of area median income — which in 2019 would have a maximum income for a three-person household of $61,550 — and low-income household as 60% of area median income, which would have a maximum income for a three-person household of $73,860.
Though developers have the option of designating 15% of the units of a rental or for-sale project as affordable, Council noted many have opted to provide 10% of the units at deeper levels of affordability because it makes more financial sense in conjunction with the state's density bonus, which allows developers to build more units in a project if they include specified amounts of affordable units in their plans.
Councilmembers weighed a possible requirement asking developers to designate 15% of the units in a given project as affordable at specific income levels and eliminating the option to ensure 10% of the units are accessible at deeper levels of affordability.
Deputy Mayor Maureen Freschet said she favored increasing the portion of units in a project designated as affordable to 15% and asking developers to offer the units at specific levels of affordability to ensure residents at varying incomes have a chance at living in the city.
"I still have a concern that below market doesn't equate to affordable necessarily," she said, according to a video of the meeting. "I think we need to do the most we can to get as many units in this community that people can actually afford to live in."
Though officials considered increasing the portion of affordable units in large projects to 20%, they acknowledged restrictions on building height and density put in place by Measure H, which was extended as Measure P in 2004, limited the number of additional affordable units developers would be required to build at that level. Though Measure P required residential developments to provide at least 10 percent of below-market-rate units on site, it also established 55-foot height limits in most parts of the city and limited housing density to no more than 50 units per acre.
Though Councilman Joe Goethals supported increasing the number of units developers are required to designate as affordable, he reminded officials the number of affordable units that can be built in the city can't dramatically increase until Measure P is changed. Set to sunset in 2020, the future of Measure P has been debated in the last year while the city's long-range General Plan planning effort — which officials initiated in 2017 and is expected to include discussions on housing, land use policy, circulation, open space, noise, safety and conservation — is now estimated to extend into 2023.
"We really need to make big changes in order to do that," Goethals said. "In order to house our community, we really need to look hard not just at the percentage but at the number of units per acre."
Jeff Smith, senior vice president of residential development at Sares Regis, commended city officials for exploring ways to increase affordable housing in the city and said he hoped they would grandfather in development applications that have already been submitted. Smith said the city's two-step application process, which requires a pre-application and a formal application, can be complex and time-consuming and advocated for officials to consider these steps when they adjust developer's requirements.
"We do understand the importance of affordable housing, we always support it," he said. "We just want the game to be fair."
Councilmembers also voiced support for putting more stringent requirements in place for developers of townhomes — which housing consultant Darin Smith said are less costly to build than units in multi-family developments but proven to be just as valuable — and ensure a larger portion of the units in a townhouse development are designated as affordable. Because townhomes can be more profitable than multi-family units but aren't always taking advantage of the density that can be constructed on a given site, townhome developers may be able to afford to include more affordable units in their projects, he noted.
Councilman Rick Bonilla joined other councilmembers in advocating for the city's current rules to be grandfathered in for developers with pending projects. He also hoped the city would consider expedited processing and fee waivers as incentives for developers who can include more affordable housing in their projects. Though he agreed that officials should ensure there are housing opportunities for moderate-income households, Bonilla noted they should also keep an eye out for extremely low-income and very low-income households that may be struggling as the city's area median income continues to rise.
"I think we have to find some way to help these people," he said. "I'd like to examine what can we do ... sooner rather than later."