A strong statement of dissent for the state's decision to place San Mateo County on the COVID-19 watchlist was released Thursday by the county's Health Officer Dr. Scott Morrow who apologized in the statement to business owners for the state mandated closures effective this week.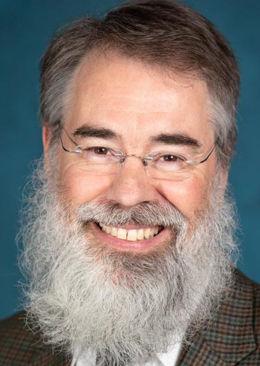 Following failed efforts by the health officer to convince the state to thoroughly consider all relevant data reflecting the state of the county, Morrow lambasted the state for taking "misdirected" actions in requiring hair salons, barbershops, gyms and other personal care services to shut down. 
"While it's certainly a theoretical possibility that some transmission can occur in the businesses/operations that were just closed by the state, there is no evidence that I have, and no evidence the state has provided to me, that leads me to believe the spread is higher in these businesses than those businesses/operations that are allowed to operate," said Morrow in the statement published on the County Health website. 
While countywide case count data has indicated a resurgence of the novel coronavirus, Morrow said understanding how other data points are relevant to the greater picture of how the county is handling the disease is vital. Various data points not affected by the state's technical glitch have stabilized or decreased, such as hospitalizations and deaths, said Morrow. 
"We need to understand how the data is reflecting reality. … With a smaller geographic area there will be a lot of variability in data. We have to do lots to take variability into consideration … and look at all data in totality to really understand the state of the county and make a determination," Morrow said in a phone interview. 
Currently, the state uses stringent guidelines for determining whether a county should be added to the watchlist. The figure which ultimately led to closures within San Mateo County was having greater than 100 positive cases per 100,000 residents. To be taken off the watchlist, the county must maintain less than 100 cases for a rolling average of 14 days among other criteria, though officials have said meeting benchmarks is not a guarantee for removal. 
Slowing the spread of the virus is of top priority for county and state officials but Morrow said striking a balance with economic implications is critical for ensuring a long-term recovery. Morrow noted issues such as ensuring children receive a quality education despite the pandemic as being of importance for both their future quality of life and the efficiency of a future workforce. 
A more conservative approach to reopening also may not be a guarantee for slowing the spread. San Francisco County was placed on the watchlist before San Mateo County despite reopening with greater caution, though Morrow said the density of the city plays a key factor into transmission. Regardless, Morrow said he believes a sweeping approach of closures to halt the spread of COVID-19 "could cause more harm than good." 
"I hope they hear and incorporate these comments into their thinking. I have no idea if this will be effective or not but I'm the longest running health officer in the state but [my confidence is] neither high nor low. I'm optimistic they understand this process is failing and they need to fix it" said Morrow on the influence he hopes his statement has on state decision making. 
Morrow said the motivation for putting out the dissenting statement centered on an interest to explain to the public that the health officer stood strongly against the closures. While he notes close contact in places like salons and gyms could potentially lead to transmission, he said the source of the spread is most likely linked to income disparities within the county. 
In a previous statement published July 20, Morrow said he believed the highly transmissible virus has again surged in part due to the tight living conditions of many essential workers as a result of the failed structure of the U.S. economy. Many have struggled to make ends meet in normal times and have lacked access to health care and paid sick leave, disparities the pandemic has only exacerbated that can no longer be ignored, he said. 
He also said in the previous statement that the spread is likely related to complacency by residents who gather outside social bubbles without taking basic precautions like wearing facial coverings or social distancing. On Thursday, he noted he did not attribute the "innocent" complacency to ideological conflicts with wearing a face mask.
Recommendations from Morrow to the public remain the same, he said. Residents are told to not gather in large groups or with individuals from other households, to frequently wash their hands and to continue wearing face coverings. Not following health guidelines like wearing face coverings is now punishable by a fine of $100 to $500 for individuals and $250 to $3,000 for commercial entities.