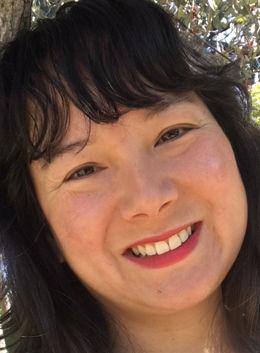 Experience with San Mateo city commissions and the city's General Plan update process as well as how the next official appointed to the City Council would represent the city's diverse population were among the factors officials weighed heavily in voting Tuesday to appoint Amourence Lee to fill the council's open seat.
Mayor Diane Papan and councilmen Rick Bonilla, Joe Goethals and Eric Rodriguez lauded the qualifications, experiences and passion for San Mateo they felt all six candidates who stepped forward to fill the vacancy exuded in their applications and during interviews at San Mateo's Main Library Tuesday. In August, former deputy mayor Maureen Freschet announced she would leave the council in November after completing her second four-year term, and the council on Tuesday voted on who would fill the seat until it goes up for election to a four-year term in November of 2020.
In their first vote, Papan and Rodriguez supported Planning Commission Vice Chair Ellen Mallory while Bonilla and Goethals voted for Lee, though Papan later voted for Lee when the council voted a second time.
Ultimately, it was Lee's dedication to the North Central neighborhood, her experiences on the city's Park and Recreation Commission as well as on the General Plan subcommittee and the testimonies of several community members about her ability to reach underrepresented communities in the city that won over several supporters and city officials Tuesday. In her address to the council, Lee reflected on the change San Mateo has seen since the city had a population of 1,000 and pledged to invite the community's diversity of skills and perspectives to develop better solutions if appointed to the open seat.
"What that tells us is that history is all about change, that change is the only constant," she said. "San Mateo has been a champion of diversity, inclusivity, prosperity and resiliency and that's what I'm here to fight for and protect with each of you."
Planning Commissioner John Ebneter, former San Mateo fire chief Brian Kelly and residents Lisa Diaz Nash and Robert Newsom also stepped forward to fill the open seat. Along with the other candidates, Mallory was commended for her long history of service to the city, which included terms on the city's Park and Recreation, Public Works and Planning commissions as well as tenure on the San Mateo-Foster City Elementary School District Board of Trustees.
Acknowledging he felt all of the candidates could serve San Mateo well, Rodriguez said he felt Mallory's application stood out from the rest when he prioritized relevant experience with the city. Having dedicated time to several city commissions and been successfully elected to a school board, Mallory's collective experiences proved her ability to take on the job, said Rodriguez, who noted that voters would ultimately decide who would serve in the seat for a four-year term in less than a year.
"I'm looking forward to a very lively election," he said. "We have a lot of good choices … we're going to be able to decide as a community who fills that seat."
Bonilla weighed the challenges the city is facing in terms of income inequality and climate change, among others, and felt that an ability to bring residents together around a path forward for the city was a priority in his vote for Lee.
"While I do value experience … I feel that there are other things that we need right now," he said. "One of the things we need is diversity and the ability … to be able to somehow work with a group of people from all sorts of different backgrounds."
Lee said she was excited to take on the role in the city, and also to continue to serve the San Mateo community alongside the other candidates.
"I feel like the spirit of public service in San Mateo is so strong," she said. "I know that all of us are going to stay in the work."