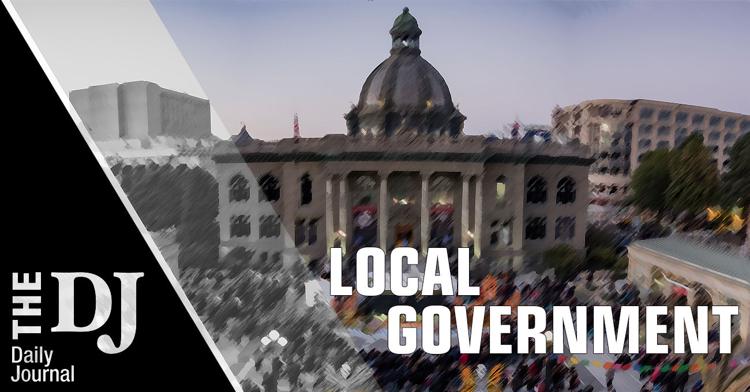 Child care is becoming more accessible in San Mateo through a loan program from city officials designed to assist providers needing additional funding to expand their capacity.
The San Mateo City Council doled out roughly $774,000 in funds collected from development fees to local child care providers needing more money to increase services and enrollment.
The initiative is rare, as San Mateo is only one of two county cities where development fees are paid toward making child care more available in an area facing a severe shortage of such opportunities.
Peninsula Family Services, Beresford Montessori and St. Andrew's Lutheran Church were awarded the city's contribution, which is expected to result in 86 new spaces, 16 of which will be affordable and reserved for low-income families.
Heather Stewart, a senior management analyst with the community development department, said the first-of-its-kind contribution fuels hope for city officials looking to expand the loan program over coming years.
"We look forward to the future and being able to increase the available child care in the city," she said.
The money is available through a 0% interest, forgivable loan program designed to limit the future financial burden on recipients. Following the initial allocation, about $1.4 million will be kept to continue the program in a fund fueled by fees paid from developers seeking to build new projects. San Mateo and South San Francisco are the only cities in San Mateo County which divert a portion of development contributions to a financing mechanism benefiting child care services.
The additional spaces generated through the city's contribution are only a small step toward addressing the regional shortage, as the county faces a shortfall of about 1,000 spaces.
From the city's payment, $100,000 will be used by Peninsula Family Service to create six new spaces for infants from low-income families. Beresford Montessori will spend $265,000 to generate an additional 48 spaces, six of which will be affordable. And St. Andrew's Lutheran Church will spend $464,000 to establish a child care program at the facility, where 32 new spaces will be available, four of which will be affordable.
Peninsula Family Service CEO Heather Cleary expressed her appreciation for the additional funding shared by the city.
"We're extremely excited about the opportunity to serve six more infants in the community who have the greatest need," she said.
With the money, Cleary said her organization will convert an office into a new nursery accommodating babies up to 18 months from families at the federal poverty level.
She acknowledged the reach of the program is limited compared to the great regional need, but expects the additional availability will be a life changer for those able to enroll.
"While six is a fairly small number, the impact we will have on those babies and those families will be truly huge for them," she said.
Peninsula Family Service operates nine child care facilities throughout the county, and Cleary said the demand far outweighs the local capacity.
"Many families just won't make it and they will have to figure out some other resolution on their own," she said. "The need is just huge."
Christine Padilla, director with Build Up for San Mateo County's Children, meanwhile lauded the program as a model with potential to help cut into the gap of available child care services across the county.
"We have to find different ways to find a solution in different sectors because the shortage is too huge to accomplish in one fell swoop," she said.
Padilla's initiative helped San Mateo city officials facilitate the process seeking proposals from applicants and worked as a conduit connecting qualified providers to the available financing.
Ideally, Padilla said other local municipalities would also start to set aside a portion of development fees to fund similar initiatives.
"We're hoping to showcase this and highlight San Mateo's leadership to the rest of the county," she said.
For her part, Stewart said city officials are glad to make an initial payment toward identifying a solution while they are hopeful additional, similar allocations down the road pay greater dividends.
"We're very excited," she said. "The city council is very, very grateful we have this ability to do something and look forward to being able to do more in the community."
In the immediate term though, Cleary admired the leadership shown by city officials.
"It's just a really good example of the city responding to the needs of their community," she said.
(650) 344-5200 ext. 105