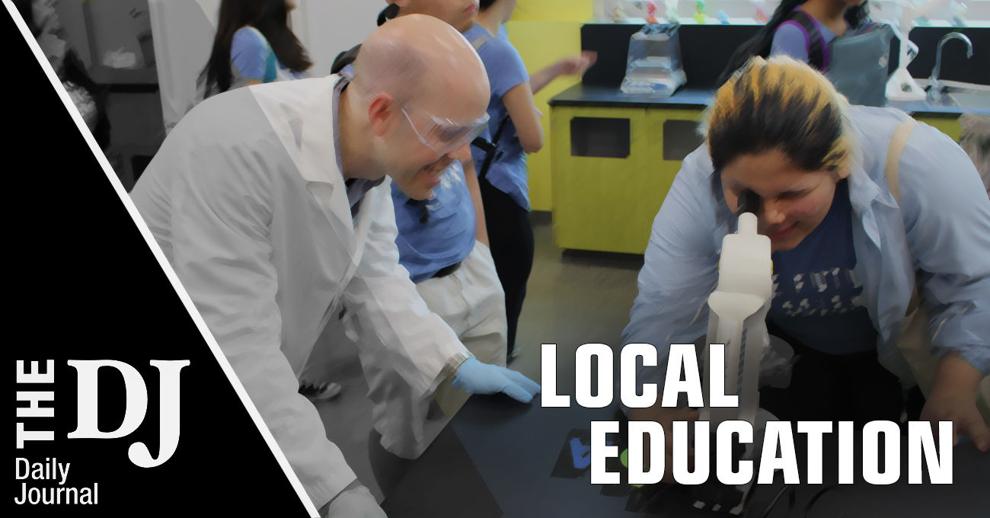 With lingering concerns regarding the absence of a plan for raising pay for teachers frustrated by low salaries, San Bruno school district officials rejected an annual budget proposal from administrators.
The San Bruno Park Elementary School District Board of Trustees voted 2-3, with board President Andy Mason, Vice President Andriana Shea and Trustee Jennifer Blanco dissenting, to deny a budget proposal for the coming school year.
The vote arrives weeks after the school community rallied in front of the district headquarters in solidarity with educators who claim their salary schedule starting at $39,000 annually and spanning to $61,000 is inadequate.
Shea, who participated in the rally, had asked administrators in a previous budget study session for a projection of what it would cost the district if the board was to approve pay raises between worth 5% and 10%.
During the most recent meeting, she requested that information again and was told by administrators that it was confidential because it was part of contract negotiations while Superintendent Jose Espinoza said he would consider returning with it at a future session.
In the absence of the information requested, Shea said during the vote roll call that she could not support the balanced budget proposal with $32.3 million in revenue and expenditures for the current fiscal year.
"Not until we see that plan. I'm sorry, no," Shea said.
Mason and Blanco, who have previously shared their support for examining teacher raises, ultimately joined her with dissenting votes.
Under the board's decision, officials will reconvene Wednesday, June 30, in advance of the July 1 deadline to take another shot at approving a spending plan for the coming fiscal year.
Trustee Henry Sanchez, who voted with Trustee Teri Chavez in favor of the budget, noted that education code requires districts to adopt a budget annually, or face serious financial consequences such as losing state and county funding.
"If we don't pass the budget, then we are not going to be in compliance," Chavez said.
The school district is no stranger to financial strife, as officials have long grappled with a limited budget which has hamstrung operations in the past.
To overhaul its financial shortcomings, officials shuttered some neighborhood schools with the intent of moving to a district featuring larger, regional campuses.
As part of that effort, officials are breaking ground on a new Allen Elementary School campus. The project, expected to cost $50 million, will be financed with revenue from a $79 million bond measure approved in 2018.
Plans call for building 13 standard classrooms, three kindergarten rooms, a preschool, spaces accommodating science, technology, engineering and math curriculum, a library and new gathering spaces. The project is slated to be completed in 2023.
Further regarding the district's financial planning, officials approved hiring Isom Advisors to lead the polling process to gauge voter support for a parcel tax.
Regarding the desire among some trustees to pay teachers more, officials have suggested that revenue raised by a parcel tax could be used to boost salaries for educators. In previous discussions, the pollster indicated he would recommend pursuing the tax next year.
In other business, officials tabled a proposal to discuss Blanco's eligibility for board appointment to committees. She was disqualified from those assignments by a June 24, 2020, board resolution. The matter will be reconsidered at a future session.