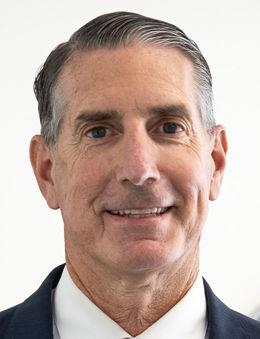 Plans for a modern navigation center based in Redwood City are closer to development following unanimous support of the Board of Supervisors for a property swap in the middle of the city's Harbor District. 
"This will obviously pave the way for a navigation center, a much-needed navigation center in this county," said County Manager Mike Callagy. 
Supervisors approved a land swap with Redwood City, the owners of a vacant lot at 1402 Maple St. The exchange would grant ownership of the majority of the lot to the county while the city would take ownership of 1580 Maple St. where the vacant women's jail and operating homeless shelter sit. Of the 4.5-acre vacant lot, the county would take ownership of 3 acres while the remaining land accessing Redwood Creek would be dedicated to the state as public land. 
The current county property, once in the hands of the city, would be transformed into an extension of Blomquist Street and would connect the One Marina neighborhood with Seaport Boulevard. Development would require the demolition of both the jail and the aging homeless shelter which was built in the '60s. 
The vacant lot, which is 60% bigger than the area currently owned by the county, would possibly be home to immediate COVID-related shelter resources with potential plans for transitional housing or affordable housing in the future.
"We did look for years and could never find [land for a homeless shelter] so this is really the best opportunity to really have ... a more modern ... better facility for the homeless and for some, maybe some in the future, some level of permanent support for housing for our clients," said Supervisor Don Horsley. "This is probably the best and only site for this facility. 
In the agreement, the county would provide a $1,425,000 cash payment to the city sourced from federal funds granted through the CARES Act, a federal relief package aimed at helping individuals, businesses and communities through COVID-19. 
"We hope to take advantage of CARES funds and have that ordered, up and running, later this year, late this year and maybe into next year. Those funds have to be expended this year and time is of the essence here," said Callagy. 
The county would also agree to be responsible for paying certain water, wastewater and sewer related development fees if whatever is built on the current city property exceeds the associated utility capacities of the jail and homeless shelter. The county would also maintain rent-free use of the existing homeless shelter for two years. 
The Redwood City Council will consider the property exchange during a remote meeting Monday, July 13.