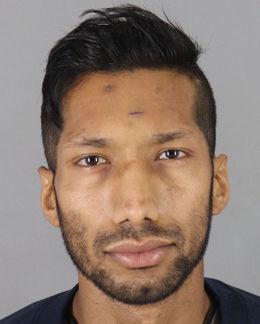 A 29-year-old transient pleaded no contest to vandalism and assault with a deadly weapon, which were reduced to misdemeanors, for an incident in a Redwood City McDonald's in April, according to the San Mateo County District Attorney's Office.
In that incident, Sanjay Sangar was alleged to have come into the fast-food restaurant on Chestnut Street yelling profanities and knocking things over. He asked employees for free food and threw a cash register to the ground. He then walked over to a man and his girlfriend eating at a table, pulled out a pocketknife and said he would kill the man. The man picked up a plastic cone to defend himself and eventually used a bottle to knock the knife out his Sangar's grasp, according to prosecutors.
During the scuffle, Sangar was stuck in the abdomen and taken to Stanford Hospital, where surgery was performed. He was facing up to four years in state prison if convicted. Now, because of the plea deal, he was placed on supervised probation on condition he serve nine months in county jail, with credit of 124 days time served. There is 62 days actual time served and 62 days credit for good conduct, according to the District Attorney's Office.